Afternoon Tea Etiquette rules: What To Wear And What To Do?
Is there anything more typically British than Afternoon Tea, except probably queuing and grumbling about the weather? We are frequently questioned about the rules and etiquette that should be followed when partaking in this beautiful event. How long should the tea be brewed? Should I use my middle finger when holding the teacup? Where to place your napkin? What savoury treats should be served? Should you start with the milk or the tea?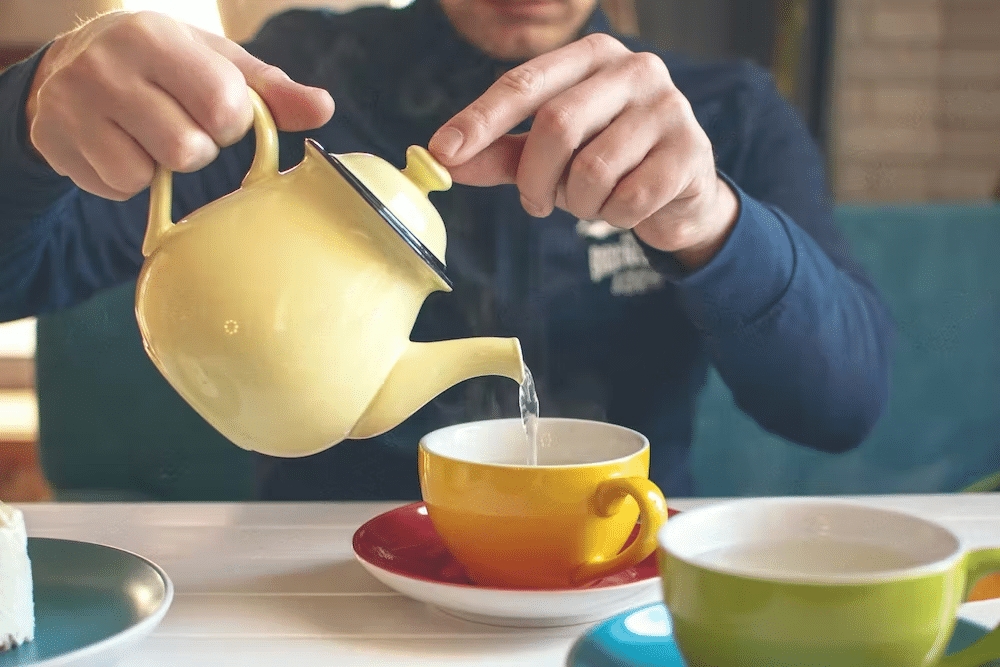 To answer these questions and guarantee you are properly prepared to enjoy Afternoon Tea and high tea at one of our many locations, 's guide has produced a list of the important "does and don'ts" of our favourite meal of the day. Pearl Lemon
But remember that they are usually a matter of preference – and the most important aspect of your traditional Tea experience is that you relax, unwind, and enjoy this great hobby without fear. Whether you prefer the perfect cup of tea, coffee, hot chocolate, chocolate tart, chocolate sponge, chocolate mousse or earl grey-infused tea we are certain that your themed tea event will be even more perfect after reading this article. Think of this article as a guide to afternoon tea etiquette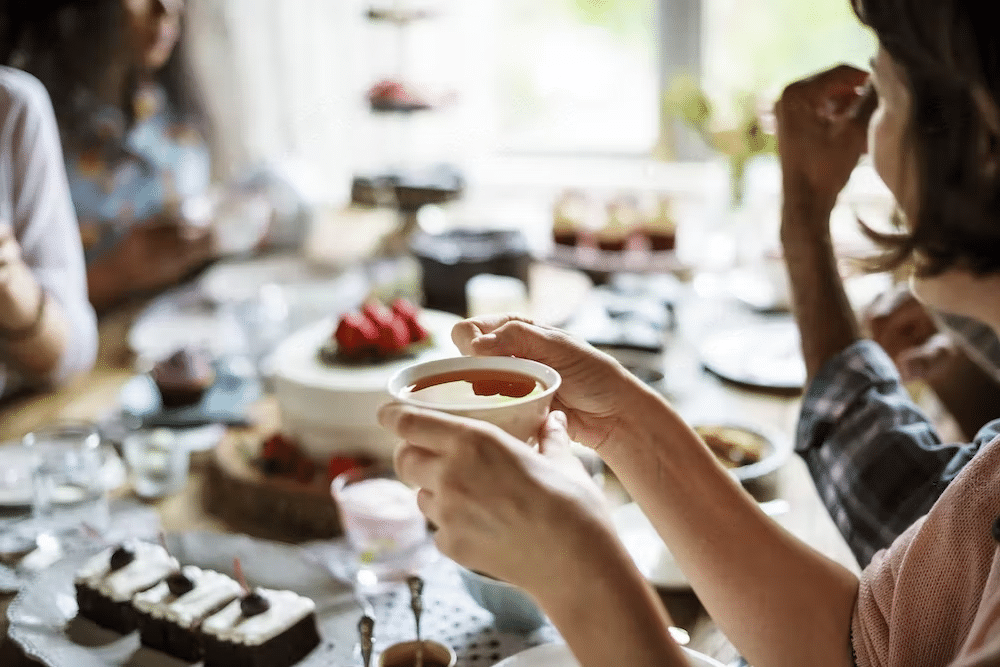 Afternoon tea etiquettes: What is the dress code?
Before you sit down to enjoy a wonderful Afternoon Tea, you may think about the dress code for what appears to be such a fancy affair. Its customary in many cultures to obey certain afternoon tea etiquette rules you need to know. Most venues now have a relaxed start casual' dress code, so men do not need to wear a jacket and tie (unless otherwise indicated) – slacks or smart jeans, a collared shirt, and clean/un-scuffed shoes are sufficient. There will be no sportswear or trainers allowed (sneakers). It's the ideal opportunity for the ladies to dress up and enjoy tea time!
Cream Tea, Afternoon Tea, High Tea or Royal Tea – What's the Difference?
While discussing Afternoon Tea, the vocabulary employed frequently perplexed people. Typically, a 'Cream Tea' consists of scones with cream and jams served with tea. Traditionally, 'Afternoon Tea' consists of sandwiches, scones, and pastries served with tea.
Visitors from other countries frequently refer to British Afternoon Tea as 'High Tea,' however, this word generally refers to a completely other meal, usually consisting of more savoury items and an overall heartier meal, traditionally enjoyed by the lower classes.
Some hotels, such as the Ritz in London, advertise 'High Tea in London' because of the popularity of Afternoon Tea with overseas guests. Some people even bring a customary afternoon tea gift. For certain exceptional occasions, 'Royal Tea' is a less commonly used word that refers to adding a glass of champagne to a standard Afternoon Tea! Central London is certainly the place to be for fresh scones, warm scones and a afternoon tea suitable for buckingham palace.
Is it Acceptable to Dunk Biscuits into My Tea?
There isn't much to say about this except a firm and finger-wagging no! In the privacy of your own home, this is a completely appropriate and delightful activity especially for those with a sweet tooth; nevertheless, we recommend that you refrain from doing so when enjoying Afternoon Tea at one of the country's finest hotels.
Cream or Jam first?
Freshly made, warm fruit scones, homemade scones or classic scones with cream, butter, and preserves are an essential part of an Afternoon Tea experience. This conundrum, like the meaning of life and how long is a piece of string, is one of life's ongoing discussions. The Cornish and the Devonshire people claim to have invented the Cream Tea, and they disagree on the order of the toppings.
The Devon practice is to spread cream on top of the jam, the while the Cornish tradition is to slather jam on top of clotted cream. In the end, it comes down to preference.
High tea etiquette best practices: How Should I stir the Tea?
There are many methods to customise your earl grey tea to your specific preferences. This can be accomplished by adding lemon, sugar, or milk. Whatever your accompaniment, one thing remains constant: you must remember to stir well!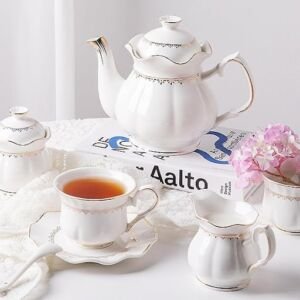 Put your spoon in the cup at 6 o'clock and fold the tea towards the 12 o'clock position, being careful not to 'clink' the spoon against the edges of the cup. Remember not to leave the spoon in the cup, but rather to place it on the saucer to the side of the cup.
How Long Should I let My Tea Brew?
This is another typical question so there is no excuse not to know, and it is definitely in the domain of human preference, albeit some science is involved to get the most delicious afternoon tea. You can adjust the brewing time to suit your preferences and the type of tea you use. However, the longer you brew the tea, the higher the content of antioxidants called flavonoids, which research has proven numerous health advantages. We recommend three to six minutes of brewing time, no longer, to avoid destroying the tea's flavour.
What Type of Tea should I use?
There are hundreds of various types of tea, and each tea matches distinct tastes, accompaniments, and brewing periods; nevertheless, we would always recommend using loose-leaf tea when making your perfect Afternoon Tea to ensure the best experience possible.
Tea bags and famous brands of tea have their place, but using a speciality loose leaf tea enhances both the flavour and the overall experience of taking Afternoon Tea.
Pinkies Up?
Certainly not. Outstretching one's little finger when taking a sip of tea is a popular myth; this is almost probably not the case and is redundant and slightly stupid. We don't recommend holding the cup in your palm, but there's no need to put your pinkie out. That has quickly become one of the most common Afternoon Tea faux pas.
How should I Eat my Scones?
When eating the scone segment of an themed Afternoon Tea, it is customary to break little pieces off and top each area with the proper quantity of butter, cream, or jam, eating them individually to avoid any social mistakes. This is a much less followed rule, and some people may prefer to cut the scone in half and top each portion with the desired preserves and cream.
Should I Put Milk or Tea into the Cup First?
The sequence in which you add milk to tea or tea to milk is arguably the most contentious of all tea-related mysteries, and we, like many other good tea enthusiasts before us, cannot provide a conclusive answer. Both schools of thought have significant advantages. When you put the tea in first, let the guest flavour it to their liking.
Placing the milk first provides a better combination of the two liquids. Cold milk has traditionally protected fragile china from boiling tea, which could fracture or harm it. Normally, you can decide by pouring your tea, but at some of the better hotels, the tea is poured for you, and you add the milk afterwards.
Regardless of the quaint rituals involved with the experience, the main thing to remember is that Afternoon Tea is meant to be enjoyable, and you shouldn't allow etiquette to get in the way.
Conclusion:
Tea parties are typically dressed in a smart casual style. The dress code for the tea party is halfway between business-casual and casual. It is always a good idea to inform your host about the dress code before attending a tea party, as some require more formal attire.
Do you have any concerns? Let us know!
FAQs
Can you wear jeans to high tea?
In a pinch, a well-pressed collared shirt and smart jeans will usually suffice. Dress as you would as a wedding guest at an afternoon reception. For more casual teas in a warm weather destination, a casual look, like a polo shirt and shorts, is likely fine.
Can you wear a short dress to afternoon tea?
It is important to remember the no-nos for afternoon tea dressing – skin-tight, see-through, too low-cut or too short. Just remember to keep the look classic and chic, and you will be just fine!
What do you wear to afternoon tea in the winter?
With Vitamin C present, Mojitos will serve as great immunity boosters. It may provide one layer of protection from a viral infection that may spread during seasons. Another healthy benefit of this delicious cocktail is that combining mint and lime juice may give you healthy digestion