Corporate Events


and Office Catering London
Corporate Event Catering and Corporate Office Catering in London.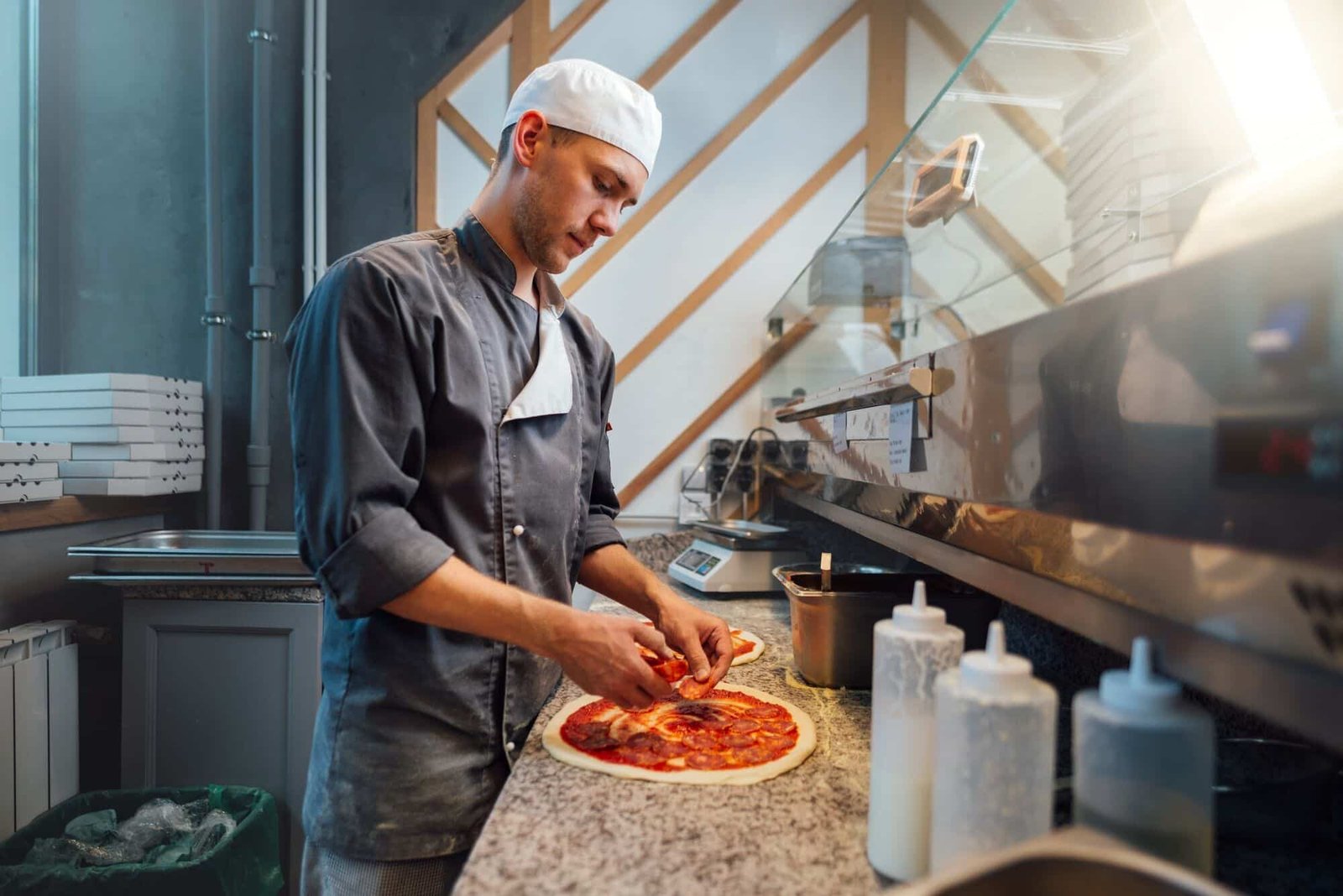 WHY HAVE YOUR CORPORATE EVENT CATERED?
Corporate Event Catering London provide businesses a distinctive chance for office event catering, allowing them to interact with customers, recognize staff members, and promote their brands. One of the most important factors to think about when organizing a successful office event catering is the food. Employing skilled caterers, such as Pearl Lemon Catering, may improve your event and guarantee that your visitors have a memorable time.
Corporate Event Catering London
At any Corporate Event Catering London, your guests' needs must be taken care of whether your business is throwing a holiday party, retirement celebration, or annual presentation. Choosing the perfect food and drink for your corporate event can seem like a huge task with all the time and effort that goes into organizing and planning corporate events.
To simplify the planning process and reduce any needless stress, employing a group of seasoned caterers simply makes sense. If those corporate caterers are also innovative, flexible, and committed to offering a bespoke corporate event catering London service that fits your unique brand to a tee, then doing so makes even more sense. As a leading corporate event caterer London, Pearl Lemon Catering provides all of this and more.
Why Have Your Corporate Event Catered?
Technically, you could order take away, or supermarket platters, to feed the guests at your next corporate event. That may even seem like it will be the easiest way to go. However, there are lots of good reasons to choose a Corporate Event Catering London instead. Here are just a few of the most important. Contact us today, and we will be happy to tell you more!
1. More Food Choices:
Corporate event caterers in London have the knowledge and capabilities to offer a greater selection of foods. They can accommodate a variety of preferences and dietary concerns with everything from standard buffets to themed meals and specialist cuisines, making sure that every guest is nourished and happy.
2. Dietary accommodations that reduce stress:
It might be difficult to manage dietary preferences and constraints when planning a business function. Corporate event caterers in London with expertise with a variety of dietary requirements, such as allergies, vegetarian or vegan choices, and gluten-free alternatives, include Pearl Lemon Catering. They can design custom menus that serve every visitor, relieving you of the burden.
3. Choosing the Correct Tone
Your business event's catering creates the mood and ambience. Professional corporate caterers can design the ideal menu and serving method to provide the desired environment, whether you want a formal sit-down supper to foster conversation or interactive snack stations to stimulate networking.
4. Lightening the Load on Staff:
Your team will have to put in a lot of time and effort to plan a business event. You may relieve your team's workload and enable them to participate completely and enjoy the event by contracting the food to experts. This makes sure that your personnel won't have to worry about handling food logistics in addition to their tasks and responsibilities.
5. Leaving a Strong First Impression:
Excellent catering may leave a positive impression on your guests and improve the perception of your brand. By providing mouthwatering and memorable food and drinks, you improve customers' perceptions of your business. This may result in priceless referrals and favorable evaluations, which will help your firm succeed as a whole.
6.Keeping to a Budget:
Planning a business event requires careful attention to your budget. In close collaboration with customers, Pearl Lemon Catering develops custom meals that wow guests without breaking the wallet. Their proficiency in handling finances guarantees that you may provide an amazing gastronomic experience while staying within your means of support.
Office event catering London: We Provide a Wider Range of Food
If your guests had really wanted to eat from a supermarket platter, they could have bought one from Waitrose (or their preferred supermarket) themselves. An office or corporate event should be just that, a real event that offers something different, exciting, and perhaps even unusual.
Working with Pearl Lemon Catering for your office event catering gives you access to a huge array of options for both food and beverages. Drawing on the offerings, expertise, and variety provided across our three successful cafés – Pearl Lemon Café, How Matcha, and Pearl Lemon Boba – as well as the innovation of our dedicated staff of catering pros, we can offer menus that are as traditional, varied, unusual, and diverse as you like, suitable for your unique office event and your business brand.
From a standard finger buffet for 100 to a genteel and memorable afternoon tea for 50, to a fun and friendly bubble tea event, at Pearl Lemon Catering, we can offer it all. And we do so in a completely bespoke way, so that no two office events are ever quite the same, helping ensure that memorability factor we mentioned earlier.
Corporate Caterers London Can Take the Stress Out of Dealing with Dietary Restrictions
It can be time-consuming – not to mention stressful, to keep track of each employee's dietary needs and restrictions, especially if you're also running a business and dealing with other corporate event preparations.
Even for guests who have food allergies, are vegetarian or vegan or eat another form of restricted diet, the expert corporate caterers London at Peal Lemon Catering know how to effortlessly serve delectable meals and appetizers, as well as some truly delightful beverages.
Corporate Catering Sets the Proper Tone for Your Corporate Event
Every corporate event, even within the same company, is different, or at least it should be. Some are more formal affairs – awards luncheons, client presentations, formal business pitches to would-be clients or investors for example – while others are supposed to be fun and provide some much-needed relief from the daily grind – think team building lunches or dinners for those who have been putting in a lot of extra overtime.
The menu chosen for your corporate event London, and the manner in which it is served, will determine the event's general ambiance. As an example, a formal meal with plated food promotes important conversations at the table, whereas passing appetizer trays stimulate networking among coworkers.
A less usual corporate catering London option, of which we can offer lots, will usually get guests talking and excited both at the event itself and on social media, which potentially offers your business some great free marketing and branding opportunities, something any business can appreciate and benefit from.
Take the Strain and Stress Off Your Own Staff
Even a small business gathering can take a lot of time to plan. A whole corporate event will require much more planning and time. And frequently entail a great deal more stress.
To lessen the strain of corporate event planning on your own staff, outsource the food to a reputable corporate catering service like Pearl Lemon Catering. We handle all the food and drink logistics, including sticking to any budgets you request that we keep in mind.
Servers are also provided by catering firms like ours, allowing your staff to take full advantage of the business event themselves. From a budget standpoint, your ROI will be better, as you won't have to worry about spills, portions that are too big, the food running out before the event, or being saddled with tons of leftovers after it ends.
Make a Great (Lasting) Impression
Few things are more important for any firm when it comes to marketing, and to business in general, than a great brand image. Corporate events offer a great chance to enhance that brand image in all kinds of ways, but great food and drink always has a major role to play.
Whether you are entertaining employees, clients or protests, serving up food and beverages to remember will help ensure they view your brand in a more positive light. And that they remember who you are.
Do you want to be remembered for those lackluster tray of store bought finger foods and giant urns of questionable coffee and tea – or very cheap plonk – or as the company that offered amazing, unusual food and drink and staged an event that was full of great edible goodies, but was also entertaining, friendly and maybe even fun.
Budgets are important, and sticking to one given to them by their bosses when planning a corporate event is one of the reasons HR people and admins are often not thrilled with the task (to say the least).
We are experts at Pearl Lemon Catering at working with our corporate catering London clients to ensure that they get the biggest – and best – bang for their buck. Tell us how much you have been allotted to spend on catering, and we'll work with you to brainstorm and create menus and offerings that will wow your guests without upsetting your bosses because you went over budget!
Offer Something Different for your Office Catering
Many of the businesses that approach us for corporate catering London are looking for something different, to help their event stand out. At Pearl Lemon Catering, we are happy to fulfill those desires.
For example, we can provide full coffee shop style corporate event catering London, complete with the best baristas, a fun event like an afternoon tea, and, thanks to our creative staff at Pearl Lemon Boba, we are one of the few corporate catering London firms who can offer bubble tea catering, building on the buzz around this innovative Eastern trend that has been growing over the past few years and is only getting stronger.
The Pearl Lemon Catering Difference
A unique corporate catering business in London, Pearl Lemon Catering is dedicated to offering top-notch service and producing events that people will remember. They go above and beyond to make sure every visitor is well-fed and has a good time thanks to their customized menus, theming, and branding skills from their parent business, Pearl Lemon.
Their experienced professionals will serve you in a manner consistent with the mood and branding of your event. Pearl Lemon Catering has the know-how to make any event, whether it's a little get-together or a sizable business occasion, a success.
Contact us today to learn more about Pearl Lemon Catering and our corporate catering London services, including office event catering. We'd love to talk to you about how we can serve you and help create that memorable corporate event that guests will be talking about long after it ends.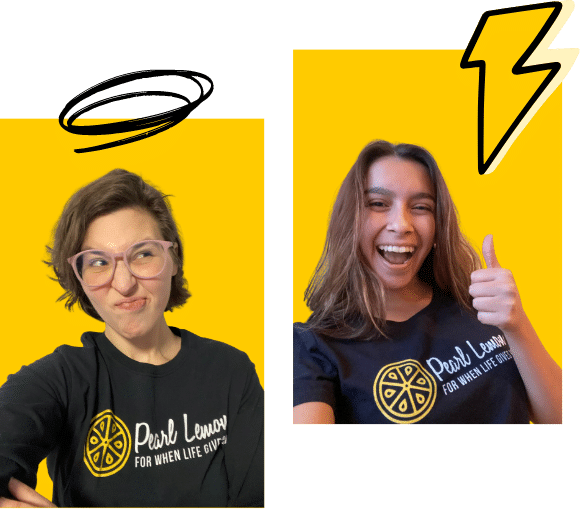 When it comes to corporate event catering London, hiring experienced caterers like Pearl Lemon Catering can make all the difference. From a wider range of food options to stress-free dietary accommodations and the ability to set the right tone for your event, their services elevate your corporate events. By outsourcing the catering, you can save time, make a lasting impression, stay within budget, and offer something unique. Contact Pearl Lemon Catering today to create a memorable culinary experience for your next corporate event in London.