Coffee Catering


Services In London
Are you looking for exceptional coffee catering services in London? Look no further than Pearl Lemon Catering. We specialize in providing top-notch and a wide-range coffee catering services for various events, including weddings, celebrations, private parties, special requests and business functions to create an unforgettable experience with our skilled Baristas and delicious coffee.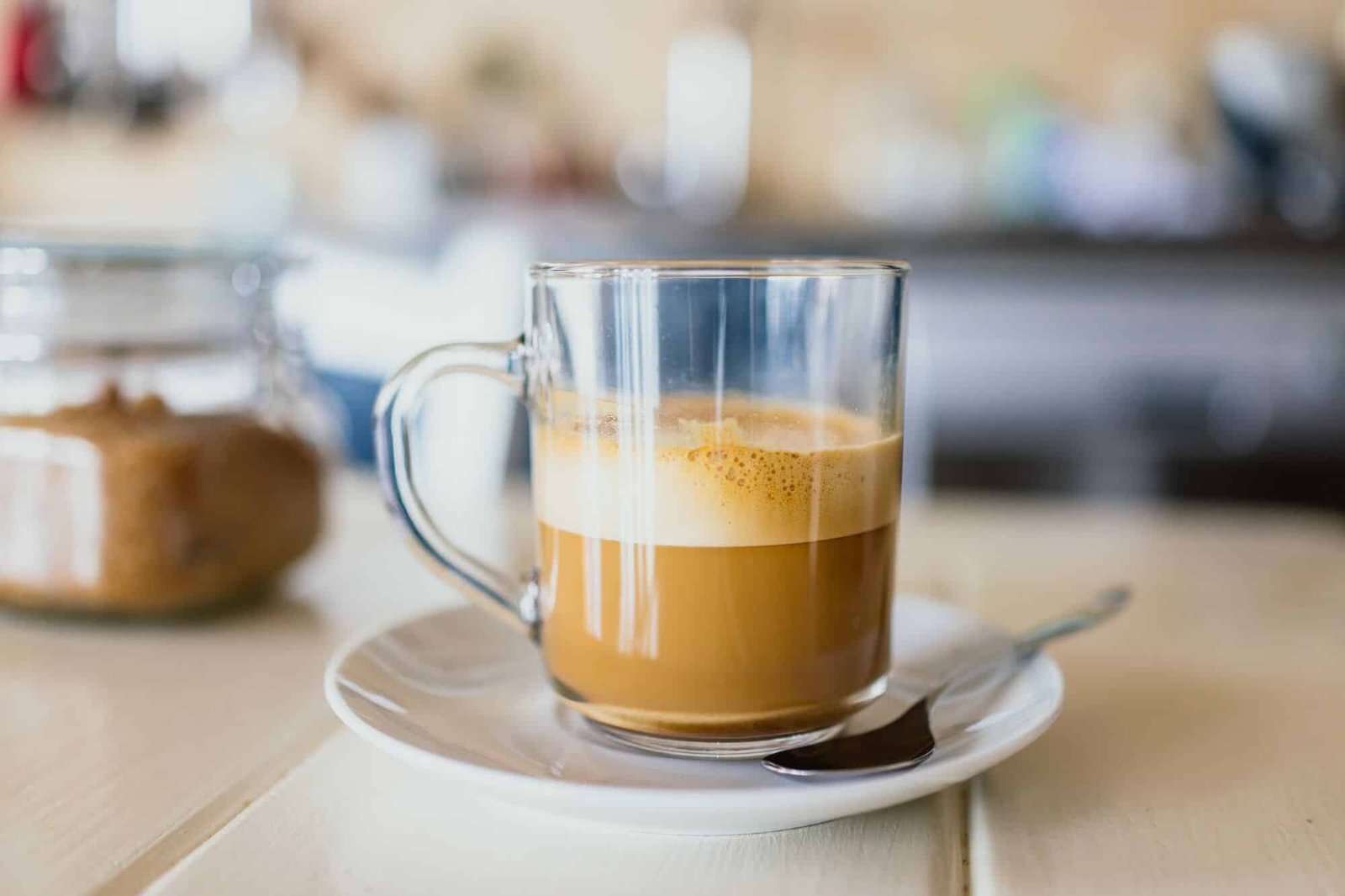 In the beginning, Pearl Lemon Cafe was founded as a welcoming, diverse North End Road coffee shop catering to coffee lovers looking for an elevated experience, whether grabbing their coffee to go or using our cafe as a base for their work for the day. As an artisan coffee house, we earned a reputation as one of the best coffee shops in Fulham and beyond, and we are now taking everything that makes Pearl Lemon Cafe great on the road via our coffee catering services.
We now offer coffee catering for events that are perfect for private dinner parties, weddings, family celebrations, and other consumer events. We serve businesses by providing expert coffee service at business events, trade exhibitions, conferences, press launches, and more.
At Pearl Lemon Catering, we know how crucial it is to make your coffee at your event special. Our coffee catering event services add a distinctive and elegant touch, making sure that your guests are served the best-handcrafted drinks. Our broad selection of teas accommodates non-coffee drinkers as well, with everything from classic brews to modern bubble teas.
Coffee Catering Services For Weddings And Celebrations In London
Fancy beverages have always played a big role at weddings and parties, but for an increasing number of people, alcohol is no longer something that thrills them. This can leave them feeling very left out at g, where the celebratory drinks all seem to involve booze, and the only non-alcoholic options are warm soda or water.
Offering a full-service coffee bar via our coffee catering services means that everyone can enjoy those 'fancy' party drinks, and everyone feels included. For those who are not big coffee fans, we can offer a wide variety of tasty teas, from traditional British brews to exotic herbal concoctions and even the fun-to-drink bubble teas that are so trendy right now.
Taking advantage of our coffee bar hire service for your next event means that you'll get everything needed to provide world-class coffee service to your guests, from a wide variety of expertly prepared beverages to the skills of our talented baristas and even our ability to theme everything to match, or complement, your occasion's theme.
Tea and Coffee Catering in London For Private Parties
Organizing a private gathering? For all of your tea and coffee requirements, look no further than Pearl Lemon Catering. The rich flavours of our premium coffee selections are available to your visitors at our full-service coffee bar, which also offers expertly prepared beverages. Our talented baristas are committed to making the ideal cup of coffee and making every visitor's experience enjoyable.
The idea of having a chef cater a private dinner party or a bartender serve cocktails is far from new, and for many Londoners has become the norm. Given how popular consuming coffee as an event has become, it should be no surprise that hiring a barista to do the same with coffee and other speciality beverages is becoming just as commonplace.
Pearl Lemon Cafe can offer you the services of one – or several – of our talented baristas for your next gathering to help you offer something your guests will be truly impressed by. We will provide the coffee, tea, and other beverages, the equipment to make them, and will undertake all the necessary setup and clean up ourselves. We can even offer you and your guests coffee crafting instruction, so they can replicate some amazing coffee concoctions long after we've gone.
Coffee Catering Services for Businesses
Our coffee catering services are the ideal option for companies wishing to leave a lasting impression during conferences, trade shows, or press releases. We are aware of the value of building enduring relationships with customers and the significance of brand recognition. Your customers will remember your brand and the excellent coffee you serve, thanks to our knowledgeable baristas, premium coffee, and polished setup.
Over the last ten years, there has been a noticeable increase in bookings for coffee machine hire for exhibitions and conferences. This is because more companies are focusing on the advantages of creating an experience for visitors and creating a memorable moment for those wanting to learn more about their brand, product, and services.
People also like to be looked after, and we can start the process by inviting them to an exhibition booth or conference hall and offering a beverage that will enwrap them in flavour, warmth, and delight, and do so far better than any coffee machine ever could. Our baristas will not only serve up the best in coffee, tea and other beverages, but also in charm!
Mobile Coffee services and Coffee stations for events
Our high-quality artisan coffee will enhance the impact and visibility of your brand. Anyone's attention is drawn to the rich aroma of freshly ground coffee. Having a conspicuous mobile coffee station and mobile coffee service available for thirsty conference or meeting guests will provide the ideal opportunity to network and pass along important product or service information in a less formal, no-hard-sell manner that many buyers prefer (and respond better to.)
Interaction over a unique, freshly created barista-made beverage is a terrific way to break the ice, bring people together, and, most importantly, generate new leads. We also recognise that not everyone who attends exhibitions and conferences enjoys coffee in the same way that others do, which is why we can also offer a wide selection of teas, including the very popular bubble tea offerings that everyone seems to be talking about – and dying to try – right now.
Coffee Cart Hiring Services
Our coffee cart hire services mean that we do all the work, from setting up at your booth or in your offices to taking everything down at the end of the day, leaving you free to focus on more important things, like closing those important deals!
The Pearl Lemon Coffee Catering Services Difference
What distinguishes Pearl Lemon Catering from the competition? Our dedication to providing excellent quality and service. We take pride in offering customized drinks and premium, freshly roasted coffee. Our talented baristas are enthusiastic about their work and work hard to make your guests feel at home. We manage every part of your coffee catering needs, from setup to cleaning, freeing you to concentrate on the important things.
We specialise in event coffee and recognise that coffee lovers want much more than filter coffee and a splash of milk. Our baristas are among some of the best in their field and craft speciality coffees with the same skill as a top chef who prepares food.
However, unlike some coffee experts, they lack the coffee snobbery that sometimes gives our industry a bad name. Whether your guests are coffee connoisseurs or have no clue what the difference is between a latte and cappuccino or what a single-origin roast actually is, but know they love a good cup of coffee, they will be impressed by our coffees, our service and our friendly baristas.
Coffee Branding Services for personal or business events
Better still, Pearl Lemon Cafe can offer far more than great coffee and tea. We were founded by the owner of one of London's most successful marketing companies – Pearl Lemon – and can tap the skills and capabilities of the staff there to provide coffee branding services for both personal and business events.
This means that not only will your guests remember the great coffee, but they'll also remember who provided them with it, creating long-lasting memories for guests at private parties and a brand boost for businesses that will keep making a positive impression long after the last drop of our extraordinary espresso is gone!
To learn more about Pearl Lemon Cafe's coffee catering services, including our coffee bar hire, contact us today.
Pearl Lemon Catering is the company to choose if you need coffee catering in London. We take great satisfaction in providing superior quality, a large assortment of coffee and tea choices, and courteous service that makes an impact on your visitors. Our devoted crew is ready to make your event unique, whether it be for a wedding, a private party, or a corporate event. To discover the Pearl Lemon Coffee Catering Services difference, get in touch with us right away.