Coffee Catering


Services Kensington, London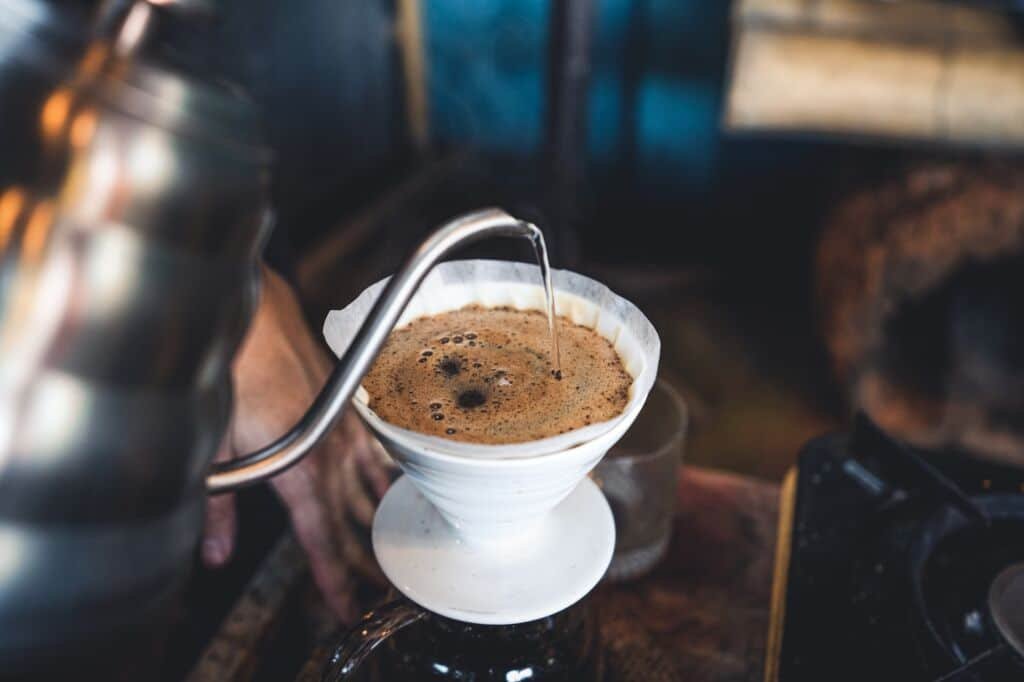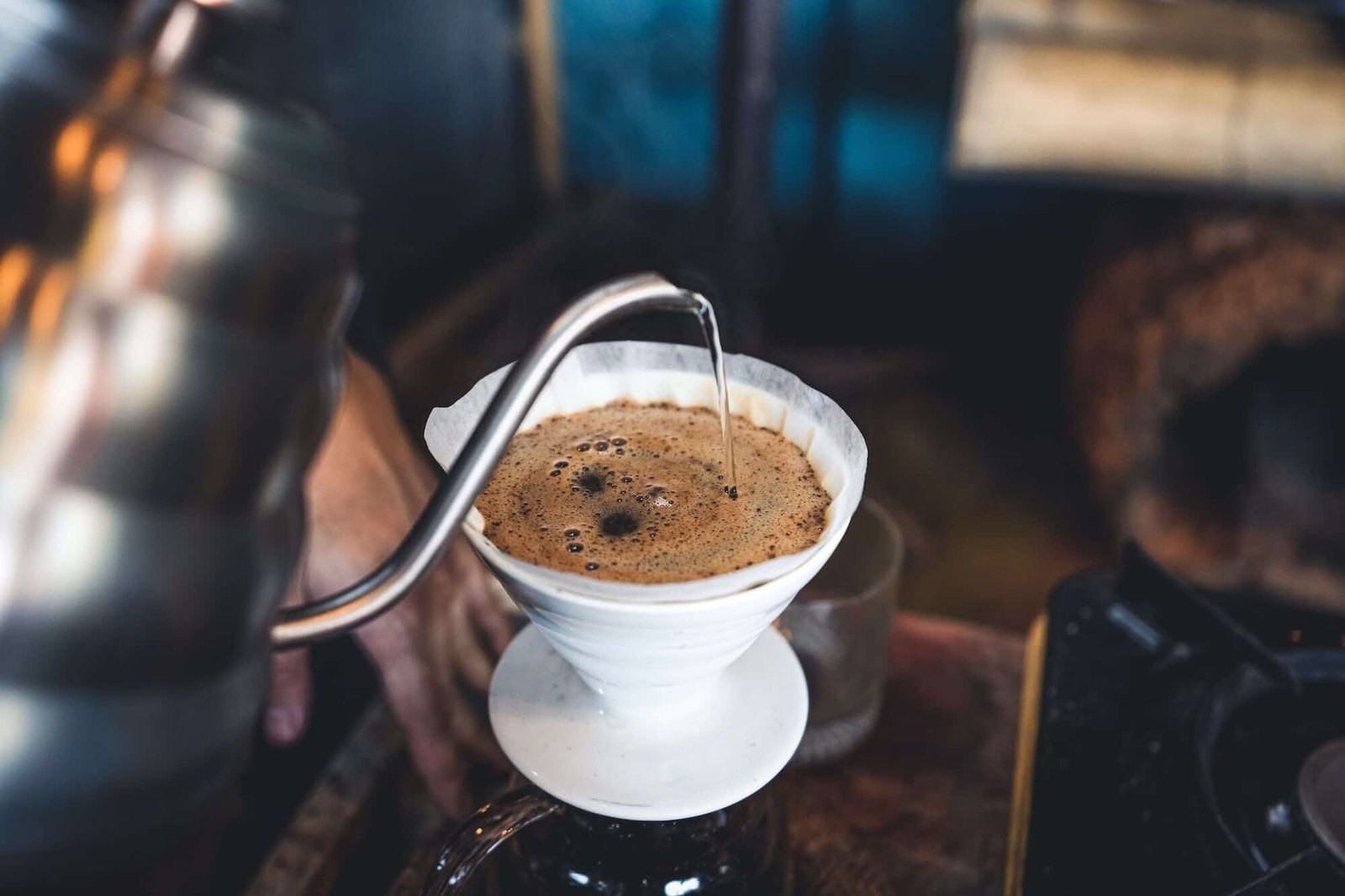 We've gained a reputation as one of the best coffee shops in town at Pearl Lemon Cafe, a warm, welcoming venue in the heart of Fulham's vibrant community on North End Road. Our cafe welcomes coffee lovers of all kinds to a place where you can enjoy a leisurely brunch with friends as easily as you can grab a great espresso to go.
Having established ourselves as coffee service experts, we decided to branch out – and get out of the cafe – to offer coffee catering services Kensington to the greater London community at their locations and on their terms. 
We offer the same inventive coffee concoctions, fashionable gourmet teas, and other beverages, as well as the experienced barista service our cafe customers love, through our coffee catering services Kensington. Our coffee bars and coffee carts for hire enrich any event, and we're confident that this includes your next one!
Coffee Catering Services for Weddings in Kensington, London
Hiring Kensington coffee catering services from Pearl Lemon Cafe for your wedding is a creative way to make your wedding feel extra-special and refined. Coffee drinks prepared to order are also excellent conversation starters. Our friendly, engaging baristas contribute to the delight of the encounter and enable you and your guests to create lasting memories.
Coffee catering services are also a great way to ensure that all of your guests are accommodated. If you want to provide a non-alcoholic option for your guests, hire a coffee caterer for your reception and they will be delighted!
We provide sophisticated, non-alcoholic options for your guests: espresso-based specialty coffee created to order. As part of our coffee catering services Kensington, Pearl Lemon Cafe, for instance, offers lattes, cappuccinos, and frozen drinks with non-alcoholic flavor shots. Some are sugar-free, making them great for guests on special diets who avoid sugary drinks. We can also offer kid-friendly cocktails that will impress even the youngest of your guests!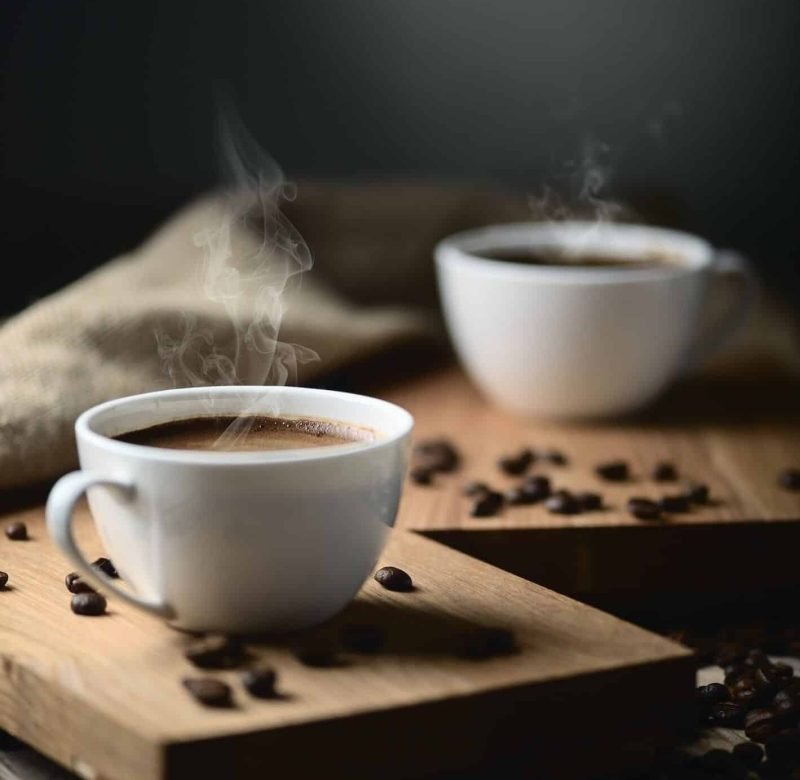 Coffee Catering Services For Parties And Celebrations In Kensington, London
Why hire a coffee caterer like Pearl Lemon Cafe for your upcoming event? Because handcrafted specialty coffee is delicious! Freshly roasted coffee, in whatever format (latte, cappuccino, espresso, iced, frozen mocha), should be both a daily necessity and a delectable luxury. Nothing beats getting together with close friends and sipping on enchanting, handmade coffee-based cocktails and other gourmet beverages.
Our coffee catering services Kensington – and the professional, cheerful baristas who supply them – will put a smile on every guest's face, whether it's a modest dinner party, a family reunion, or a large get-together (and a delicious drink in their hand of course too.)
Kensington Coffee Catering Services for Tradeshows and Expositions
Consider your trade show booth from the standpoint of your visitors. Although people attend trade shows to keep abreast of the latest products and services, the crowds and continual sensory overload are likely to rapidly exhaust them. As a result, your customers and prospects are looking for a place to relax and rejuvenate, if only for a little while. As a result, Pearl Lemon Cafe's Kensington coffee catering services have become a crucial part of many clients' corporate trade show plans.
We provide a coffee bar that serves specialty coffee in hot, cold, and frozen forms, as well as specialty teas and other beverages, in order to attract and keep industry event participants engaged at your booth. Attendees appreciate a fantastic alternative to the typical venue's long queues, exorbitant prices, and poor beverage quality. Visitors are drawn to your booth by our coffee catering services, and they stay long enough to hear your message.
It's important to remember that not all coffee catering services are created equal. The barista's job is to provide coffee to the consumer before passing them on to your sales personnel. Before making the beverage of their choosing, we make sure the barista greets everyone who goes into the booth with a warm grin and a "What can I get for you today?" In even the most trying situations, our coffee catering services Kensington allow your salespeople to build and strengthen relationships, and, ultimately, close more deals.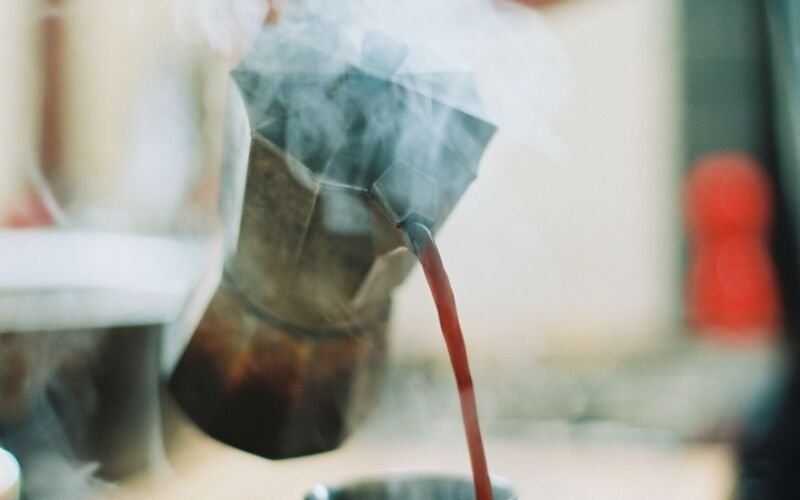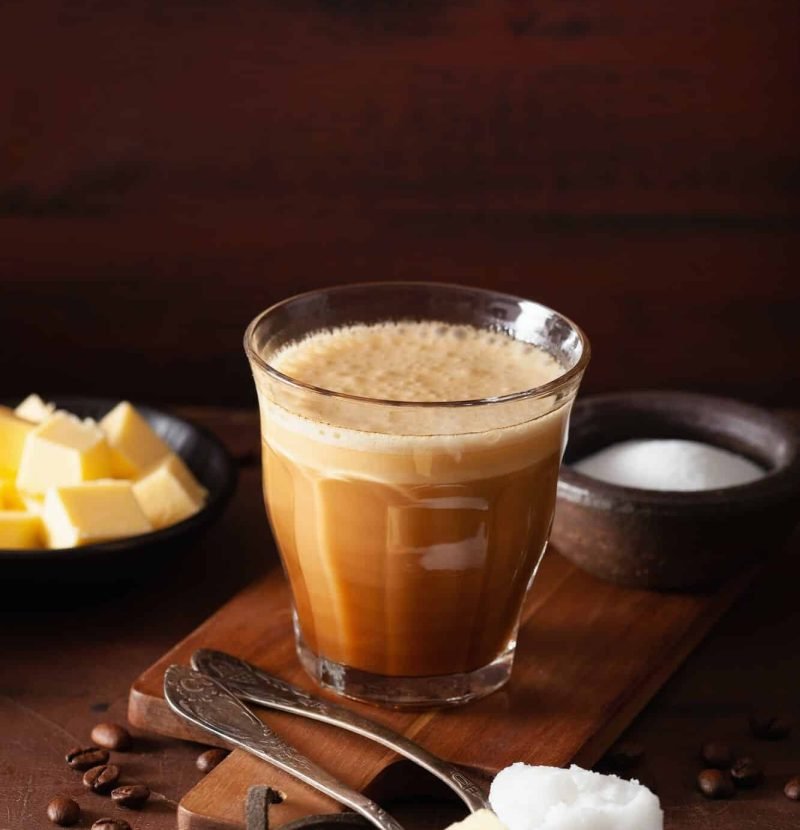 Coffee Catering Services Kensington for Meetings
In today's business world, everyone seems to be clamoring for our attention, and our time is short. You are well aware of this if you organize events, meetings, or workplace functions. Even though your job is to solve the problem, what is occurring to you right now is happening to everyone else in the corporate sector too.
You need to get people fired up, interacting, and alert in a meeting or at a workplace event. What better way to do it without causing too much disruption to the business at hand than to offer coffee catering services Kensington by Pearl Lemon Cafe?
Not only will your meeting participants or staff be more engaged, but they will also feel much more valued, especially because they will be well-caffeinated thanks to some very fancy drinks. Everything you can do to help keep your top personnel is helpful at a time when employee engagement and satisfaction have never been more vital, given the ever-looming shadow of the "great resignation."
Why Choose Pearl Lemon Cafe's Kensington Coffee Catering Services?
Some conventional catering services will claim to provide coffee and tea. In fact, most of them will. They nearly always mean pre-brewed commercial coffee and tepid tea when they say that. This is in stark contrast to the coffee catering services we provide.
We provide not only fantastic, made-to-order, handcrafted coffee drinks of all kinds – including ones you may have never heard of but will almost certainly enjoy – gourmet teas, artisanal sodas, and even on-trend beverages like matcha and bubble teas – but also a coffee experience. Our baristas are masters of the art of coffee service, always going above and beyond to make each customer – or in this case, guest – feel particularly special.
They can also do some very creative things, like that great latte art you have seen in YouTube videos or producing unique coffee creations that you won't find anywhere else (ask them about it, and they'll be happy to tell you about them). They can even 'tag' coffee with your logos or message if it's a corporate function.
We profess to provide coffee catering services in Kensington, but what we actually provide are coffee catering experiences. And those are unparalleled experiences. To discover more about how Pearl Lemon Cafe's coffee catering services can boost your next event, contact us now.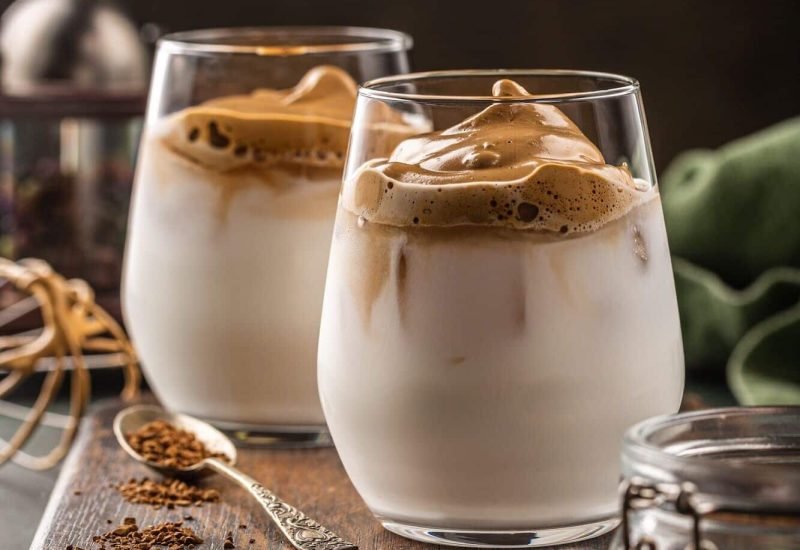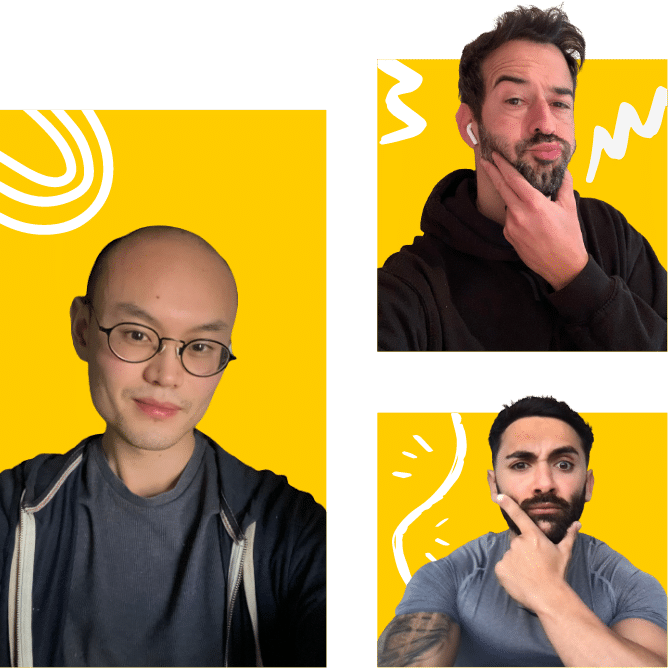 Want to add gourmet coffee to your catering order? Or indulge your guests with a traditional British afternoon tea? Maybe you would like to try offering matcha or bubble teas – especially as both are very trendy right now – or even some hot finger foods too.
As a full service caterer, Pearl Lemon Catering can offer you all of these things and more. We can even tap our colleagues at Pearl lemon, the leading digital marketing agency that's the foundation of the Pearl Lemon Group we are a part of to theme or brand your sandwich platters
to order, which is a popular choice for both our corporate customers and those throwing special parties.
Hungry yet? Good. Contact us today to discuss how our sandwich platters to order can make your next gathering, whatever it may be, a delicious success.