Catering Case Study Afternoon Tea for 90th Birthday
Peter approached Pearl Lemon Catering in August 2023 for an Afternoon Tea for his Mother's 90th birthday party.
They were looking for a catering company that could bring a traditional afternoon tea for such a huge milestone.
The initial scope of the agreed-upon work included the following components:
Selection of three tea varieties.

Utilization of traditional-style crockery.

Preparation of traditional finger sandwiches.

Baking scones.

Crafting cakes.

Creating spreads.

Presenting afternoon tea in an artful manner.
To fulfill these requirements, our responsibilities encompassed recipe development, crockery sourcing, ingredient procurement, and team training. Here's a glimpse of the training provided: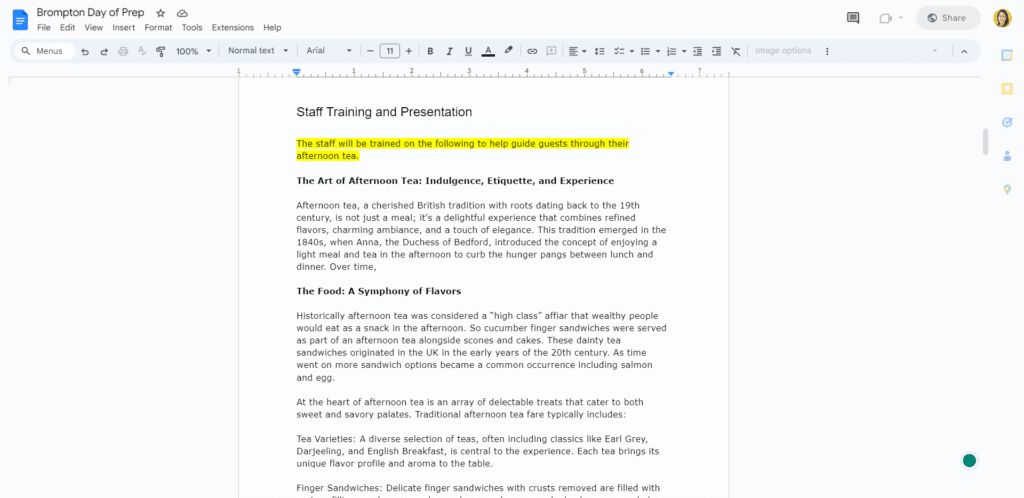 Creating a quote and calculating the total expenses for this event proved to be one of the most intricate aspects of its preparation.
Axel and Lydia not only had to devise the event menu but also needed to locate all the necessary items, ideally from just one or two suppliers. Following this, they were tasked with adapting recipes to accommodate 25 people and then procuring the required ingredients.
In addition, the cost analysis for ingredients had to account for the purchase of new crockery, which needed to adhere to a more traditional style rather than the sleek and modern crockery the team already possessed. Fortunately, they could utilize the same crockery as was used for the Brompton event.
Most conversation was kept on email with some communication on Whatsapp. Peter had regular communication with Deepak, Jude and the internal team kept everything in a separate chat.
As Lydia ordered crockery and kept tabs on shipments that came into Axel, Axel had to go local for ingredients. Oddly enough, many suppliers did not have scones and spreads needed.
We brought the below crockery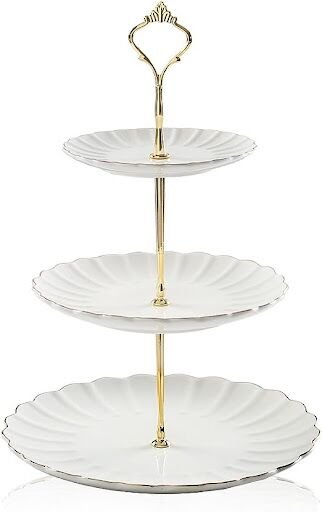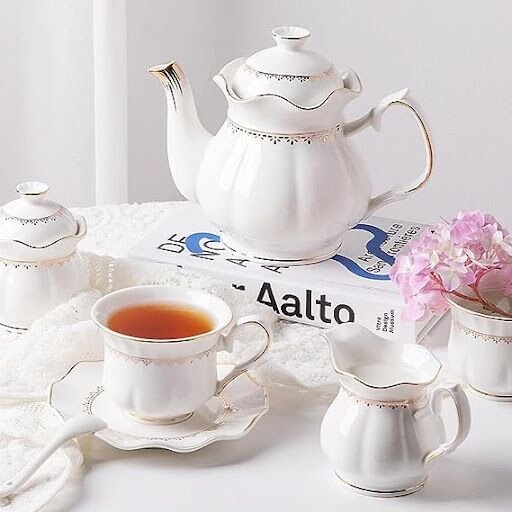 The team arrived about 30 minutes ahead of the guests to set up the tables. Ahead of the event Jude had a call with Peter to outline what to expect the day of.
Our team set up place settings, tiers and tea sets. Got scones, cakes and sandwiches artfully displayed. And filled bowls with spreads and toppings for the scones.
We aimed to follow the same spread as below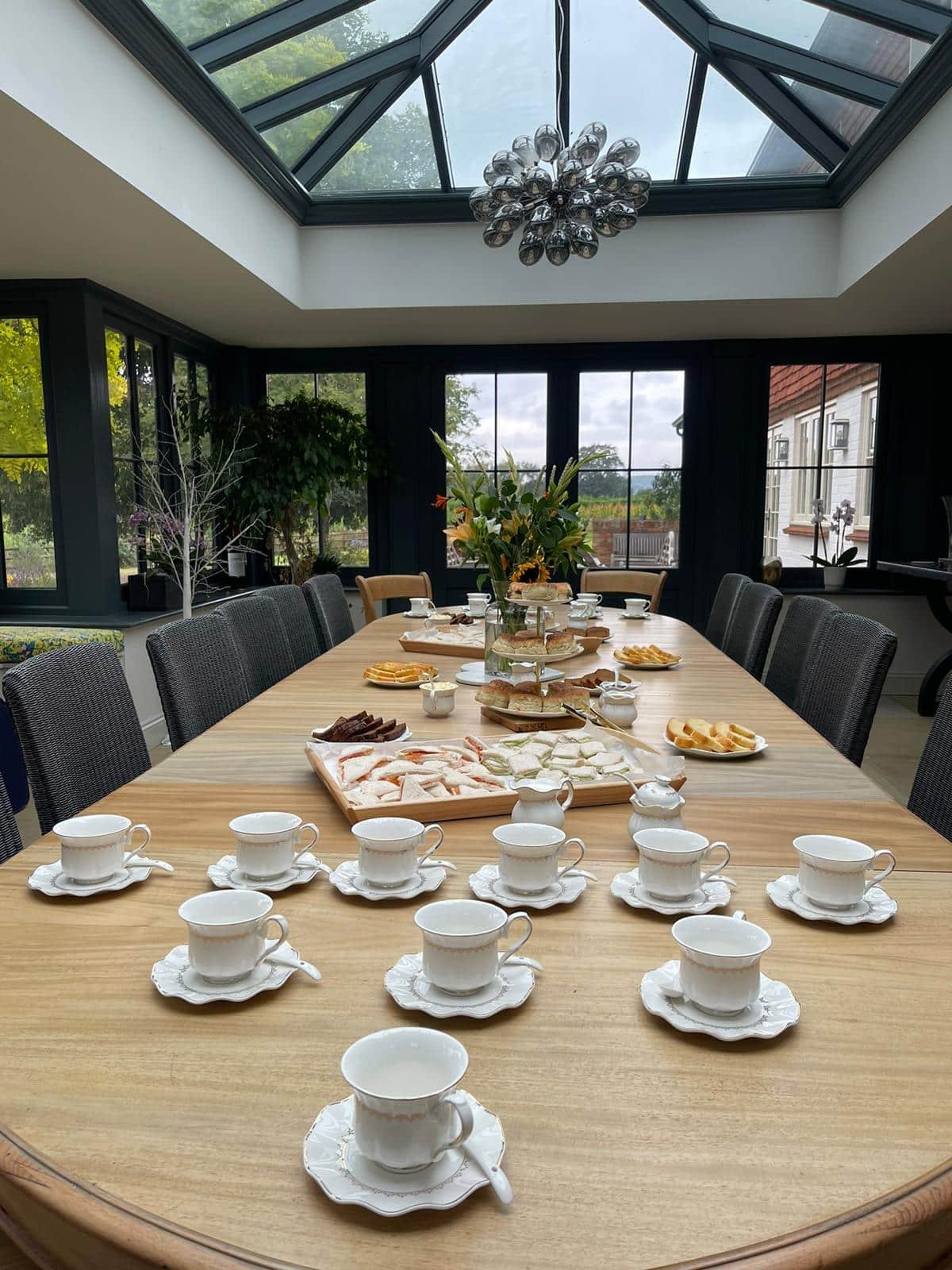 One major challenge our team encountered was the non-arrival of the initially ordered crockery. Lydia had to endure a waiting period and go through the process of filing claims to secure a refund. However, the original crockery never materialized. In a hopeful yet uncertain move, she placed an order for an alternative set, and the entire team held their breath in anticipation of its timely arrival.
One last hiccup was it looked like some crockery was not sent back from a previous event, so post event Lydia and Axel had to see what got lost.
The party was very happy with the event and we made a great impression. All the food was eaten and Peter's mother thoroughly enjoyed her 90th birthday themed to traditional afternoon tea.
All in all we had a great time and use this opportunity to fine tune our afternoon tea services to provice the best afternoon tea in London.