Impress Your Team With Delicious & Unique

Office Lunch Services In Barcelona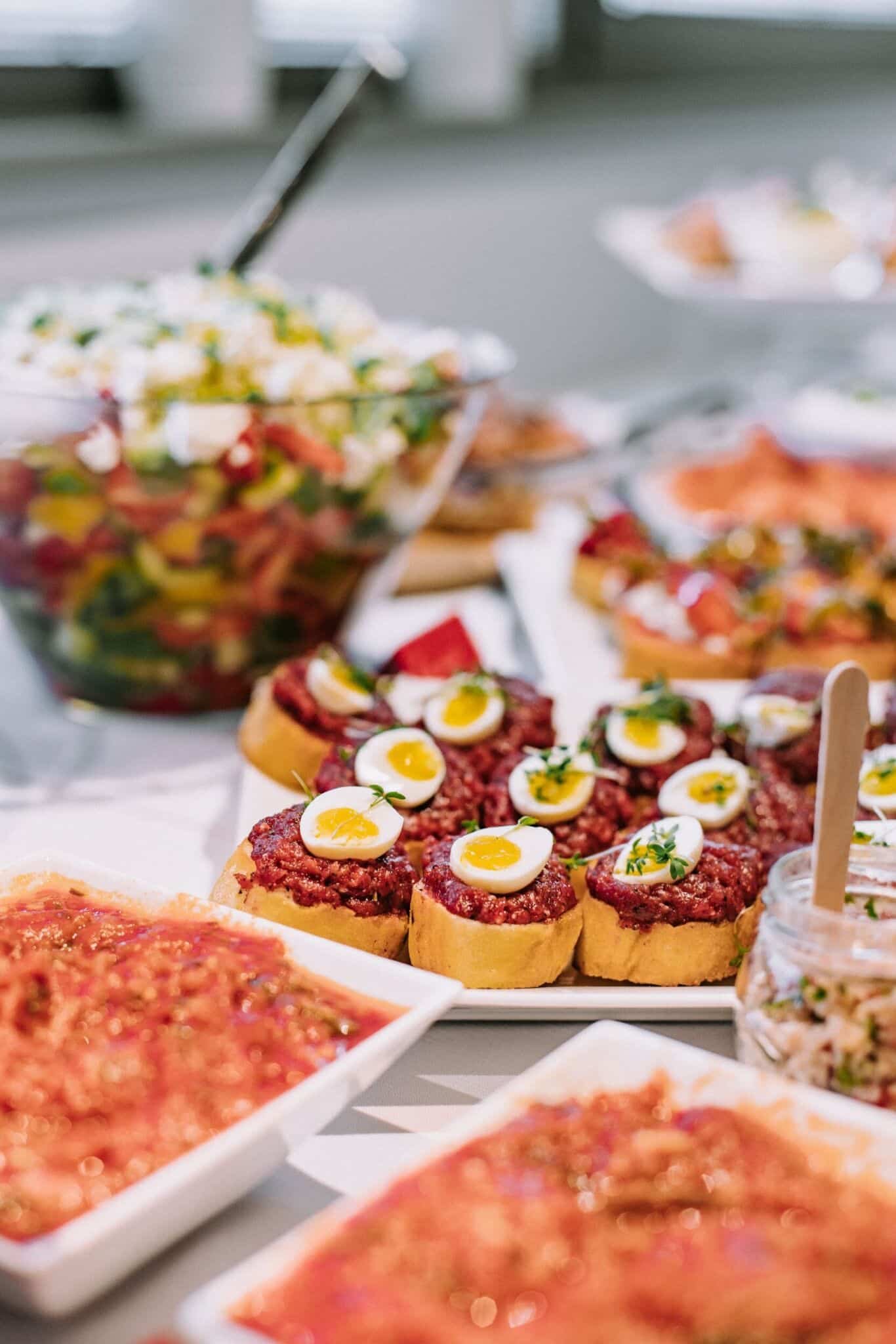 When it comes to motivating and energising your team, providing them with a delicious and nutritious lunch can make all the difference. Whether hosting a team meeting, celebrating a milestone, or simply showing your employees that you appreciate their hard work, office lunch catering is a great way to bring everyone together. 
At Pearl Lemon Catering, we offer the best office lunch catering in Barcelona, providing various fresh and flavorful options to suit any taste and dietary preference. With our customisable menus and top-notch service, we'll help you create a memorable and satisfying lunch experience for your team.
Contact us now to learn more!
Customised Menus For Every Office
We understand that every office has its unique needs and preferences when it comes to food. That's why we work closely with our clients to create custom menus tailored to their specific requirements. Whether you're looking for classic Spanish dishes or international cuisine, our chefs will create a menu that will leave your team satisfied and happy.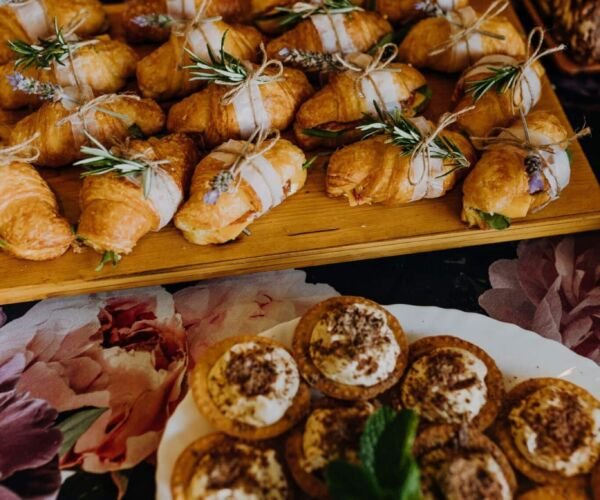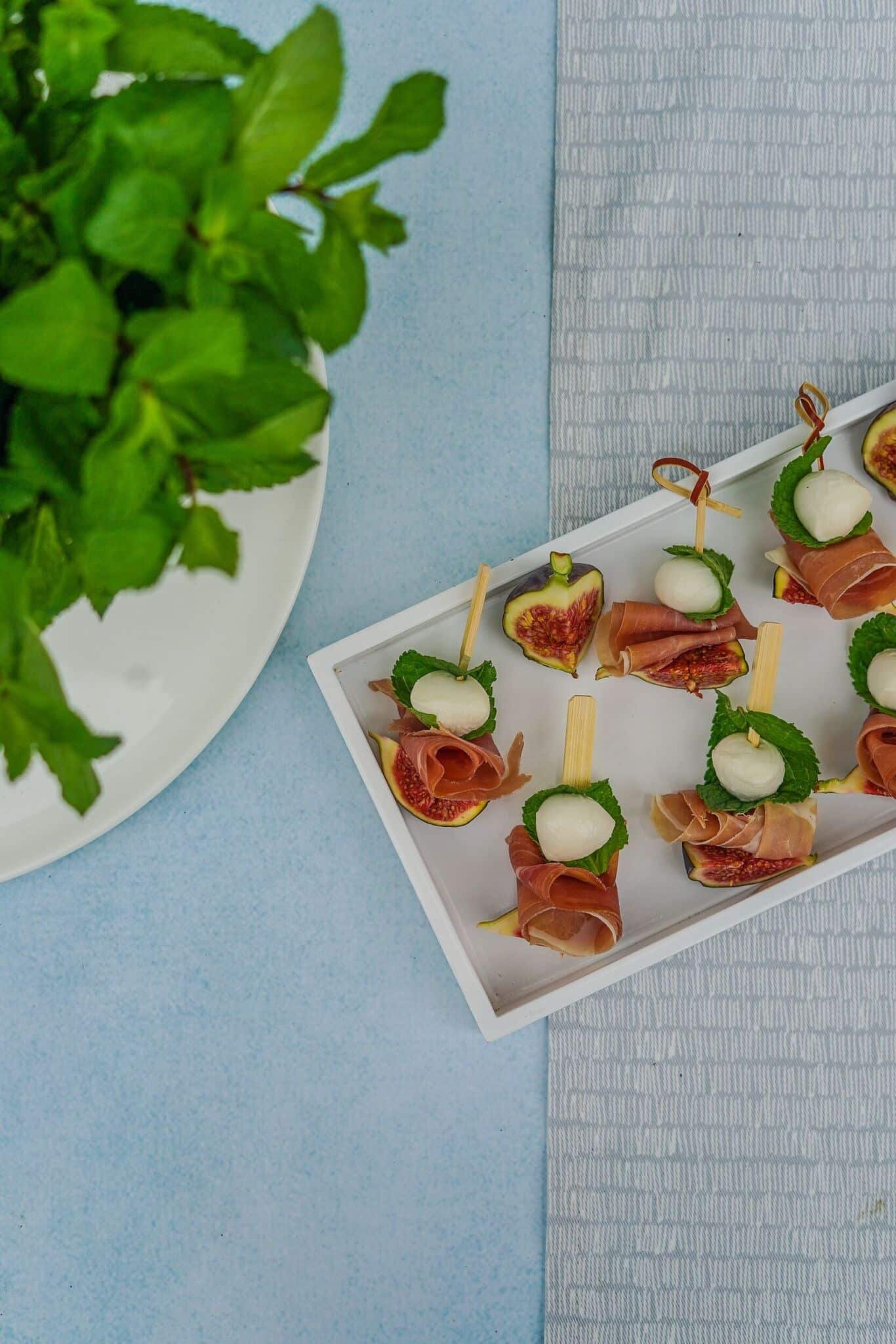 Fresh Ingredients And Quality Food
We believe that the key to great food is using fresh and quality ingredients. That's why we source our ingredients from local suppliers whenever possible. We take great care in selecting the best ingredients and preparing them in a way that brings out their natural flavours. 
Stress-Free Catering Services
We understand that organising office lunch catering can be a hassle, but with Pearl Lemon Catering, you can sit back and relax. Our team takes care of everything, from setting up to cleaning up, so you don't have to worry about a thing. Our goal is to make your office lunch catering experience stress-free and enjoyable.
At Pearl Lemon Catering, we offer a wide range of delicious and nutritious options for your office lunch catering needs in Barcelona. Our menu is designed to suit various tastes and dietary requirements, from classic Spanish dishes to international cuisine. 
Below is a sample menu of what we offer:
The salads offered in our office lunch catering menu in Barcelona are packed with fresh, healthy ingredients to satisfy your cravings. Our Caesar salad with grilled chicken features tender, juicy chicken paired with crispy romaine lettuce, tangy Parmesan cheese, and crunchy croutons. 
For a taste of the Mediterranean, our mixed greens salad includes roasted vegetables, crumbly feta cheese, and a zesty balsamic vinaigrette. 
Our quinoa and avocado salad is a deliciously light option with cherry tomatoes, refreshing cucumber, and a bright citrus vinaigrette. Lastly, our spinach and strawberry salad includes goat cheese, walnuts, and a sweet raspberry vinaigrette for a perfect balance of sweet and savoury.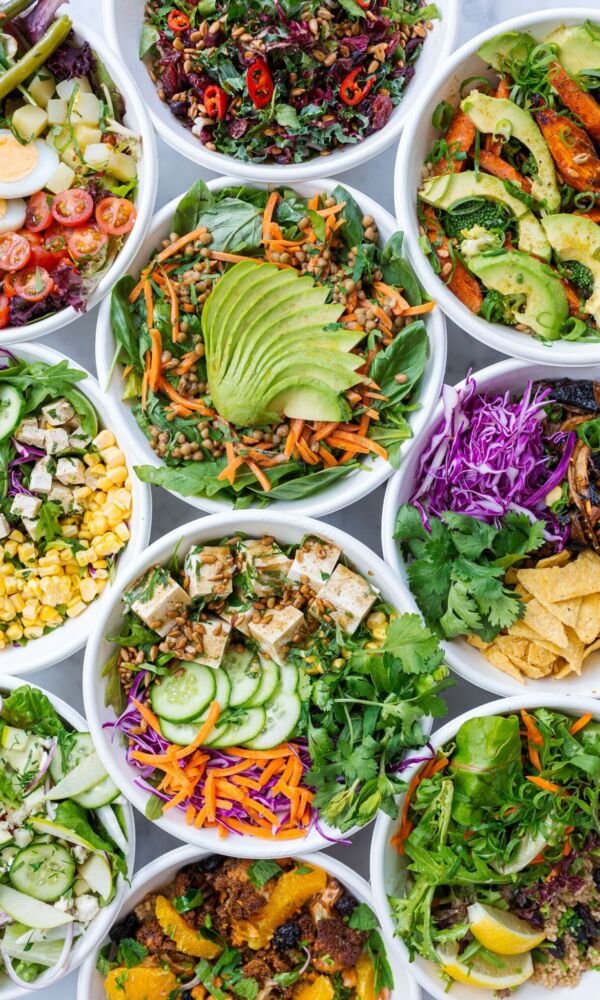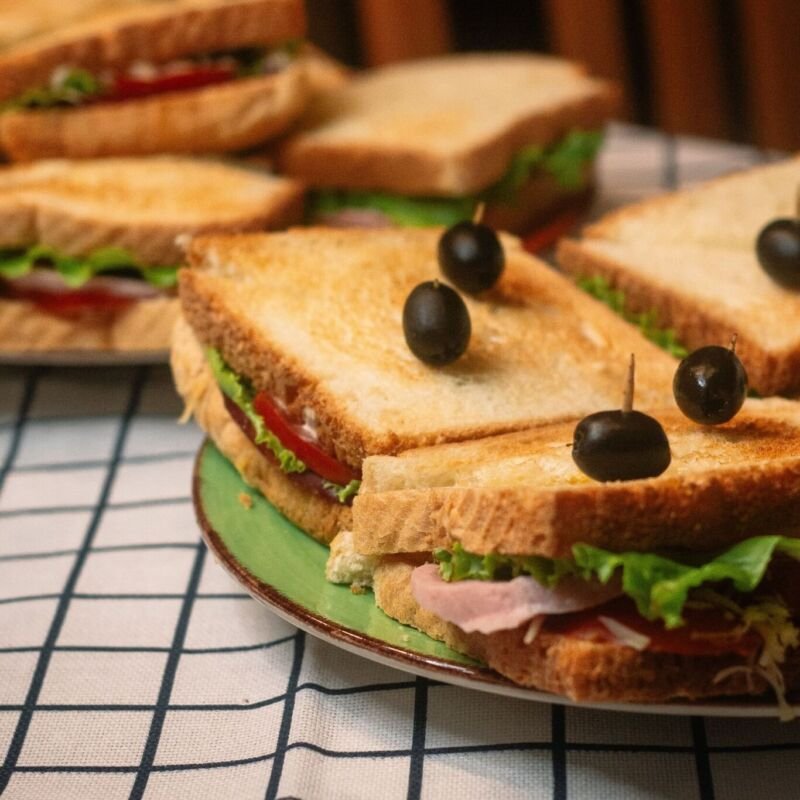 Our sandwiches and wraps are made with fresh bread and various fillings to suit different tastes. Our classic Spanish sandwich includes thin slices of serrano ham, flavorful Manchego cheese, and juicy tomato. 
Our vegetarian wrap is stuffed with creamy hummus, grilled vegetables, and tangy feta cheese. For those who prefer chicken, our grilled chicken sandwich is a popular choice, made with tender grilled chicken, pesto, melted mozzarella cheese, and fresh tomato. 
Lastly, our smoked salmon bagel is a deliciously light option with cream cheese, red onion, and capers.
Our hot entrees are hearty and delicious, perfect for a filling lunch. Our paella is a classic Spanish dish with chicken, spicy chorizo, and seafood. Our vegetable curry is vegan with fresh vegetables, basmati rice, and naan bread. Our beef lasagna is a comforting and filling option with garlic bread and a classic Caesar salad. Lastly, our grilled salmon is a healthy option served with roasted vegetables and rice pilaf.
No meal is complete without dessert, and our dessert options will satisfy your sweet tooth. Our fresh fruit platter includes a variety of seasonal fruits, while our assorted pastries are perfect for those who love a little bit of everything. 
Our tiramisu is a classic Italian dessert made with coffee-soaked ladyfingers, creamy mascarpone cheese, and a sprinkle of cocoa powder. Lastly, our chocolate brownies are rich, fudgy, and decadent.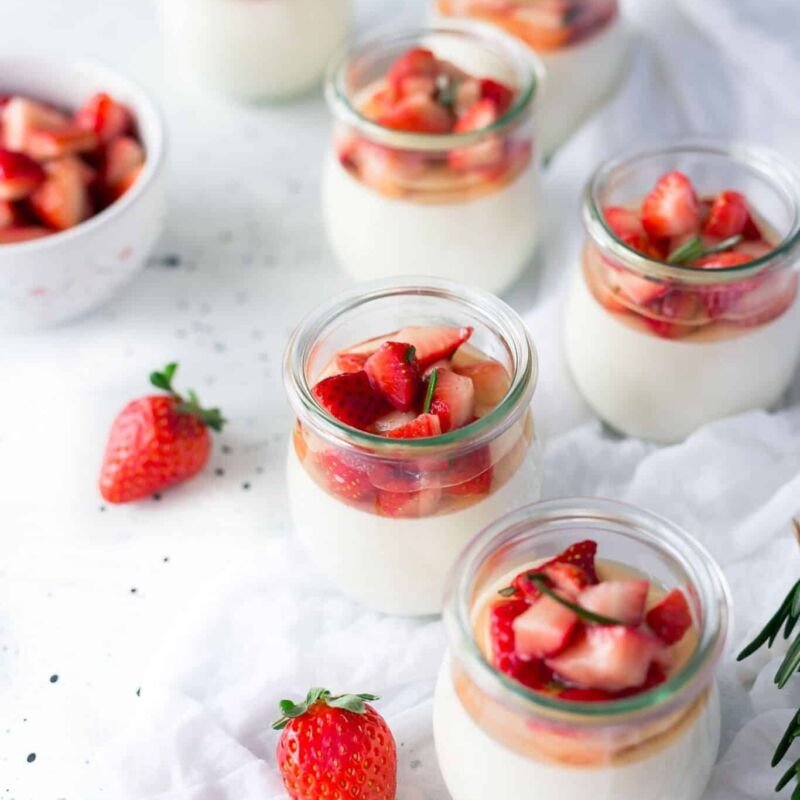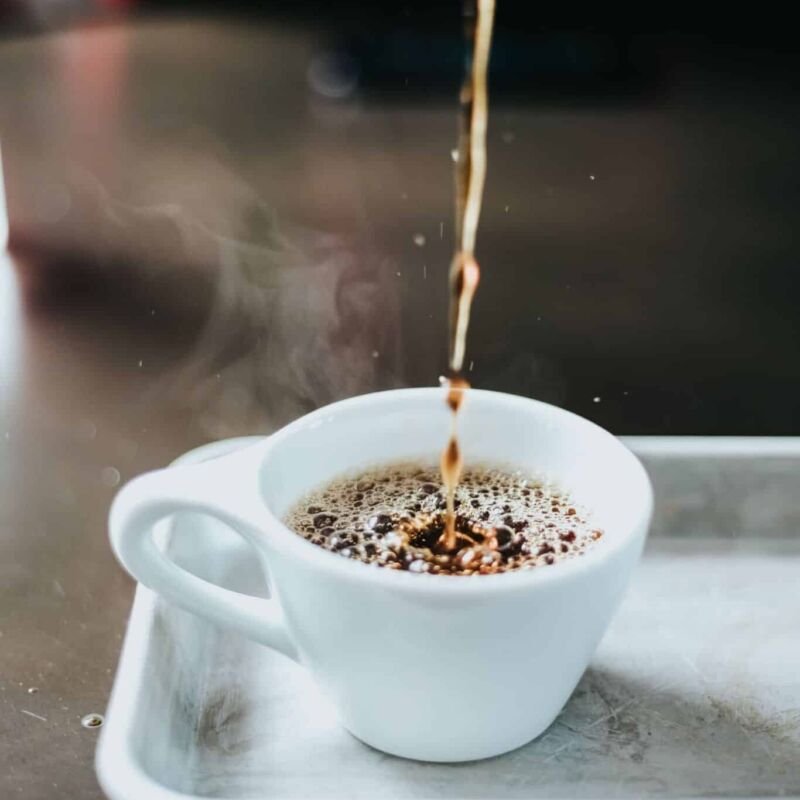 To quench your thirst, we offer a variety of beverages, including bottled water, assorted sodas, and freshly brewed coffee and tea. We offer bottled water, perfect for staying hydrated throughout the day. Our bottled water is sourced from trusted suppliers and is of the highest quality, ensuring that it is refreshing and healthy.
We offer a range of assorted sodas for those who prefer something with a bit more flavour. Our sodas are carefully selected from top brands and available in various flavours to suit different tastes. 
We also offer freshly brewed coffee and tea, perfect for those needing a mid-day pick-me-up. Our coffee is made from premium coffee beans and is brewed fresh to order, ensuring you get the best possible cup of coffee.
At Pearl Lemon Catering, we understand everyone has different dietary requirements and preferences. That's why we take great care to ensure that our office lunch catering menu in Barcelona includes various options catering to different dietary needs.
Vegetarian And Vegan Options
We offer a range of vegetarian and vegan options, including vegetable curries, quinoa and avocado salad, hummus and grilled vegetable wraps, and more. Our vegetarian and vegan dishes are prepared with fresh ingredients and bursting with flavour.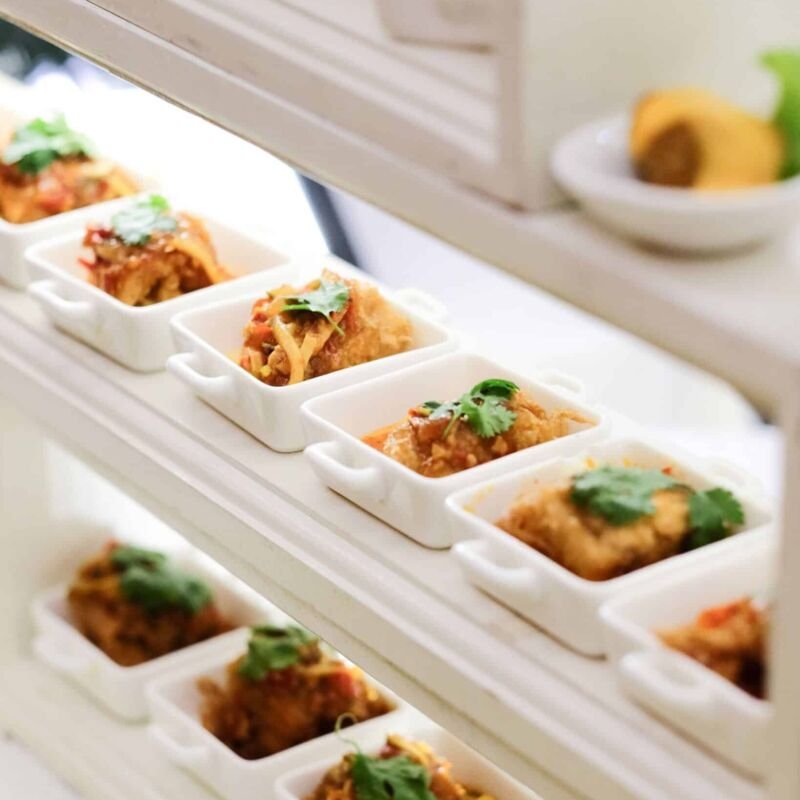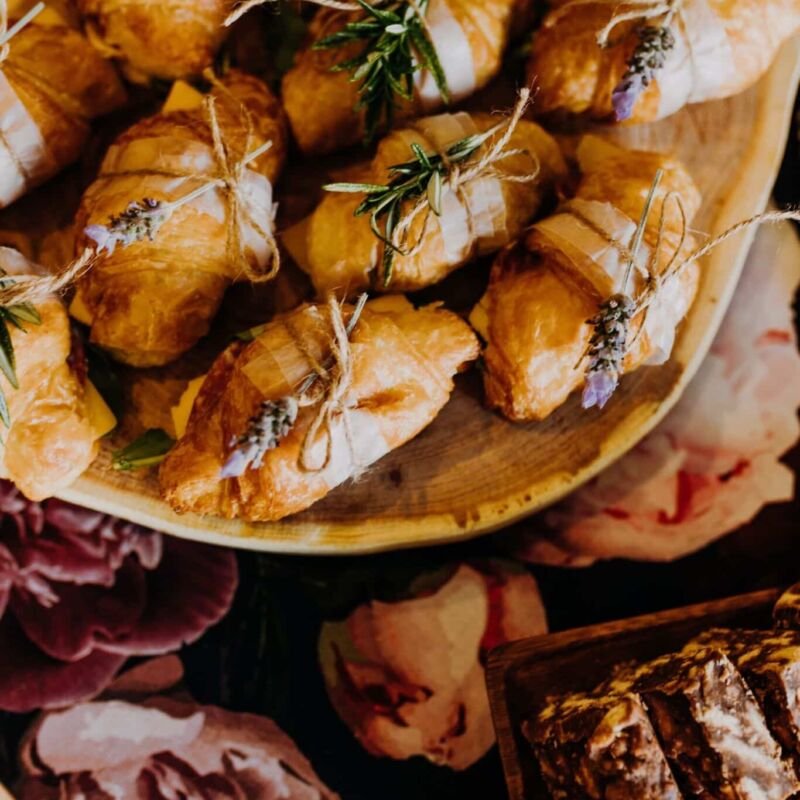 We also offer gluten-free options, such as our Mediterranean salad and grilled salmon with roasted vegetables. We take great care to ensure that our gluten-free dishes are prepared in a gluten-free environment to minimise the risk of cross-contamination.
If you have specific food allergies, we will work with you to create a custom menu that meets your needs. We can provide allergen-free options for various allergies, including dairy, nuts, shellfish, and more.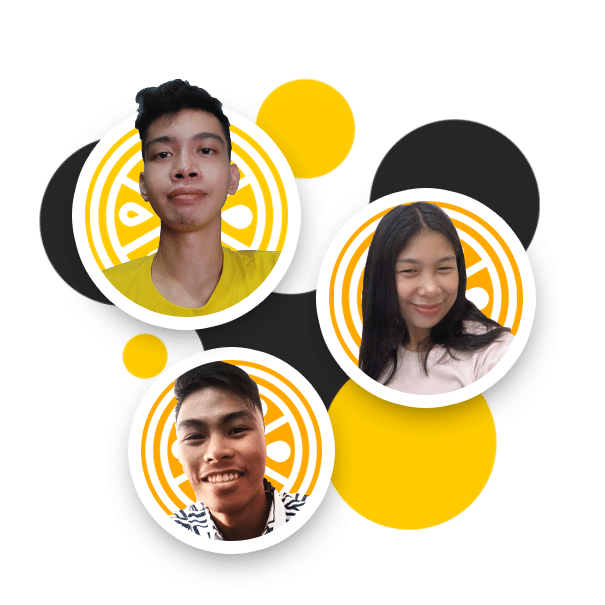 Celebrate Your Private Event With Us!
When you choose Pearl Lemon Catering for your private event, you can sit back and relax, knowing everything is handled. From the initial planning stages to the final cleanup, we'll handle every aspect of your event professionally and carefully.
Don't settle for a generic catering service for your private event. Celebrate in style with Pearl Lemon Catering, creating a memorable experience your guests will never forget. 
Contact us today to get started on planning your perfect private event.
We recommend giving us at least 48 hours notice for office lunch catering orders. However, we understand that sometimes things come up last minute, so we'll do our best to accommodate your needs.
We can provide serving utensils, plates, and other necessary equipment for your office lunch catering order. Just let us know what you need when placing your order.
We understand that things can change last minute, and we'll do our best to accommodate any changes or cancellations to your office lunch catering order. Just let us know as soon as possible so we can make the necessary adjustments.