Catering Case Study Jaeger Lecoultre
Jaeger Lecoultre approached Pearl Lemon Catering in October of 2022 for an upcoming event for that December. 
They were looking for a catering company that could stick with them for 10 days, serving, making coffee, and helping entertain guests.
We communicated through email and whatsapp through the course of the event setup and coordination. Prior to the first event date on December 15th there was 26 total email threads with the J.C and Carolina.

The original scope of work agreed to was:
2x top barista-trained staff who have served over 9,354 cups of coffee each

Our baristas will be trained on the Jaeger mission & vision so they can properly represent your brand for customers who wish to speak

We will be involved between now and then for all strategy discussions with the coffee setup

We will come ahead of the event for logistics planning and layout

With a cafe in Marleybone (just 1.6 miles away) we have all our supplies close for any issues / emergencies / unexpected surge in sales

Experience working with international coffee drinkers (as we often have celebrities, politicians and royal family visiting our cafe in Marleybone) 

The skill to pair customer tastes with the correct coffee types

An ability to serve hundreds of cups of beautiful and delicious coffee with out of this world service for the whole event

Choice of 4 drinks – espresso, cappuccino, latte, americano made with our delicious, premium coffee beans sourced from a farm on the outskirts of Rio, Brazil

All equipment hire, transport, setup, packup

The use of our La Marzocco barista machine (a premium Italian coffee machine brand) for the entire event

Regular milk, semi skimmed, oat, almond soy and coconut milk options

An ability to improvise when something changes last minute (venue changes, issue with electrics, unexpected guests, people running late)

The experience and ability to adapt to fluid situations in real time 

A punctual team with matching uniform and able to perfectly present themselves as your client's team
Immediately after this, we added tea service to their package for those who did not want a coffee or hot chocolate.
On top of the coffee service we also served canapes as well.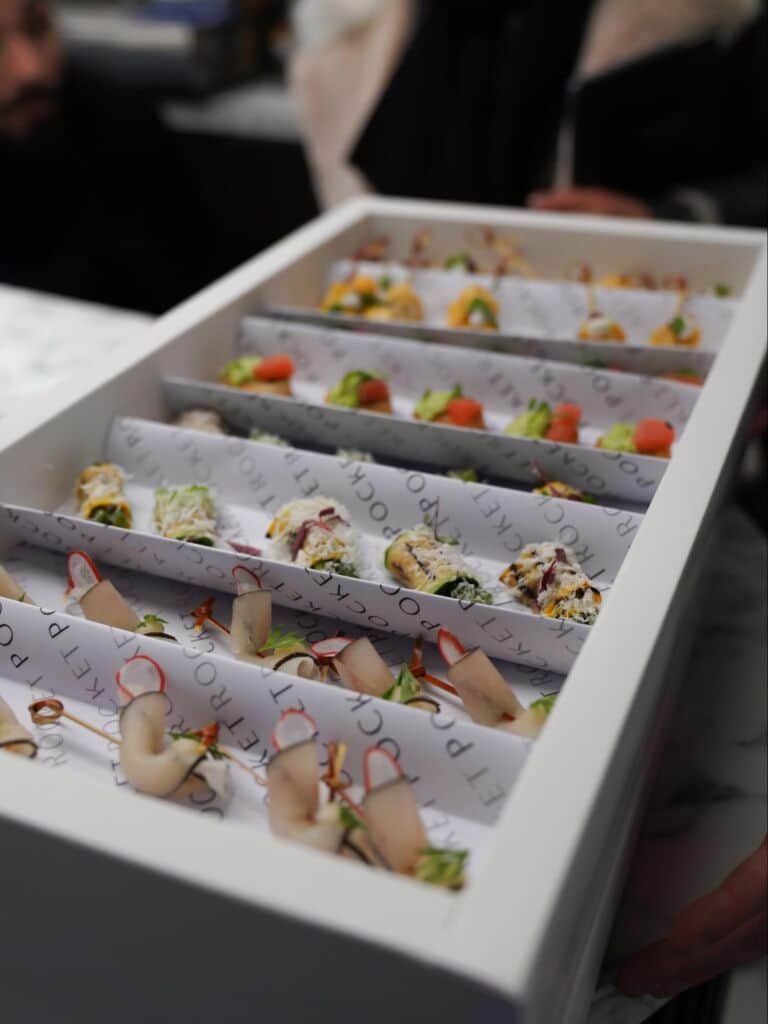 Building a quote and total costs for this event was rather extensive. Not only did we have to budget for a 15 day event in terms of supplies and labour, we had to gamble how much more we may serve than what we estimated with the Jaeger team.
This meant we had to guess what milk would be the most popular, how many drinks are made per container and how much to bring…and that is just 6 different milk options to factor.
Most conversation was kept on email with some communication on Whatsapp. Carolina had regular communication with Lydia as they had similar roles- Lydia took care of purchasing and coordinating for Pearl Lemon Catering and Carolina took care of the same for Jaeger Lecoultre.
These two discussed the coffee stencils and requirements, setting up vendor accounts, ensuring everyone had all the legal documents needed and ensuring our team was paid at the agreed intervals.
On December 8th, the teams all got together for an official brand training to double down and really get ready for the event. This was to ensure all teams know what was going to be made and how; and that the catering team could thoroughly and accurately explain the Jaefer Lecoultre brand AND share information on drinks served.
As always we had Deepak and Axel leading the way in terms of getting everything to the event and ensuring out team was ready to go.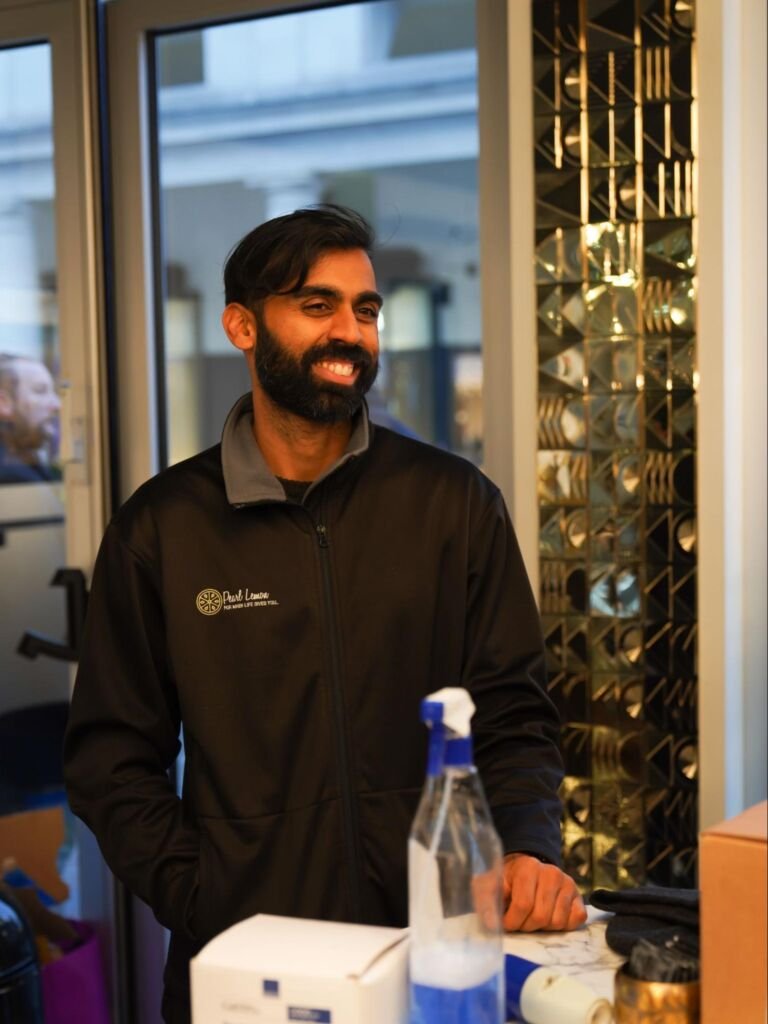 Before we could kick off, we had to bring all supplies to the venue, unpack and store the supplies, ensure nothing was faulty and the entire staff knew exactly where everything was going to be.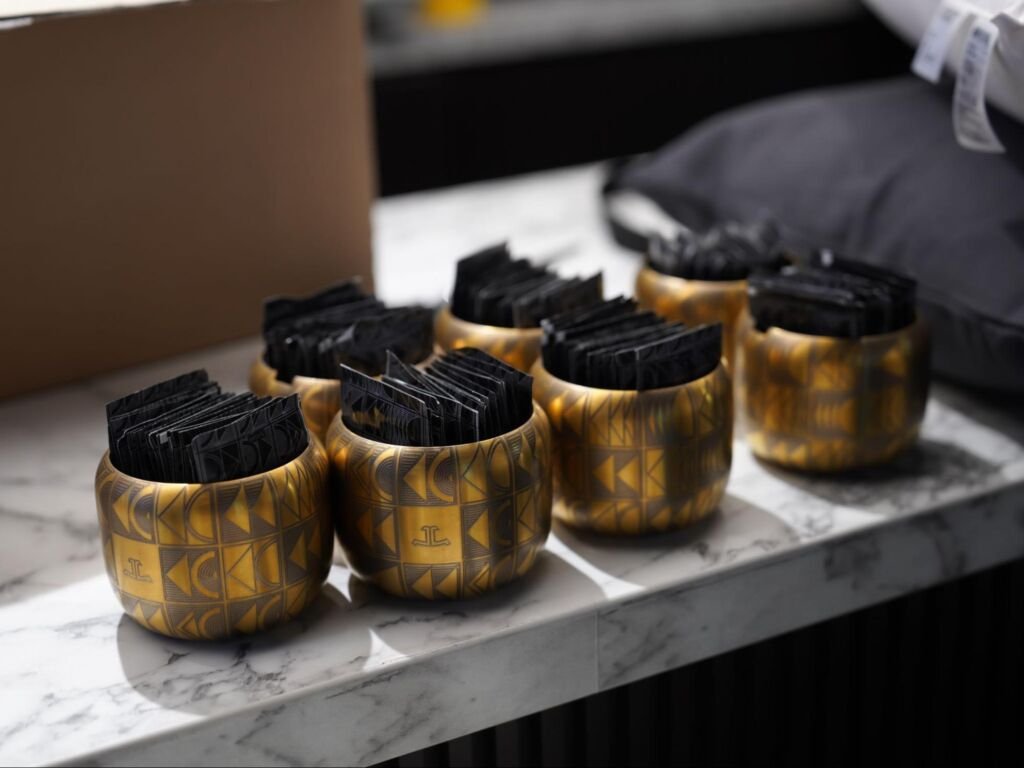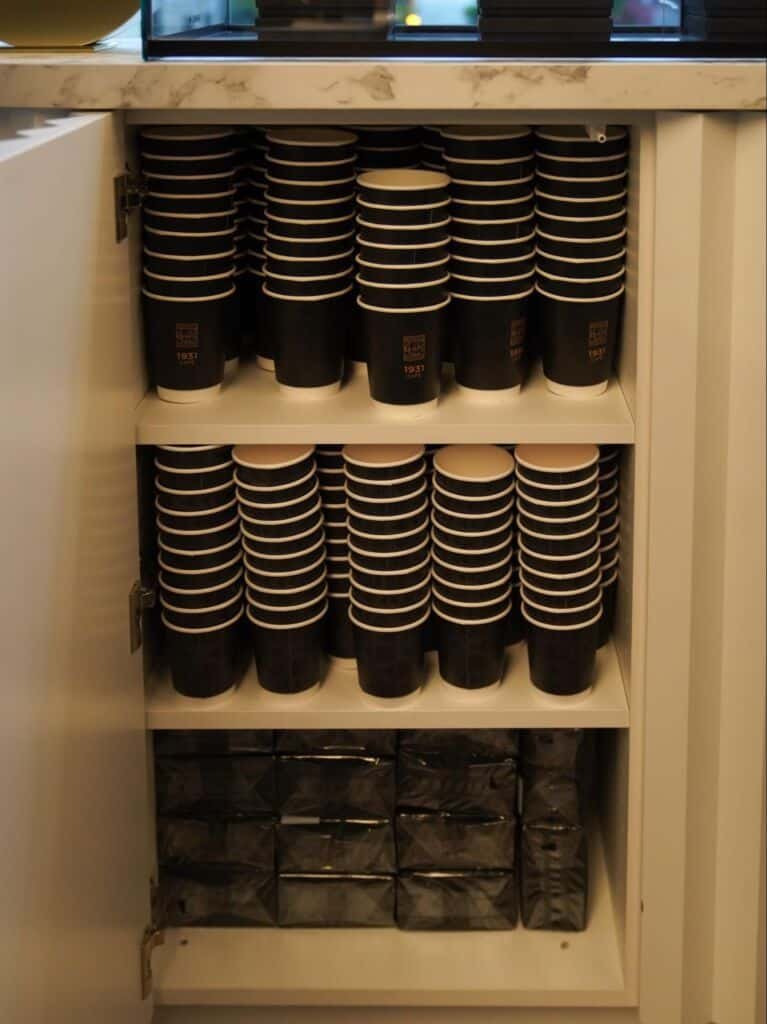 Venue setup also included helping form and work with the layout of the space. Jaeger needed our expert eye to figure out what could go where with limited space. The Jaeger team was able to provide measurements and pictures of the space and from here we were able to get a blueprint made to plan on serving and storage space.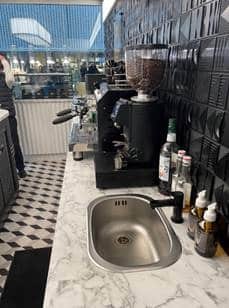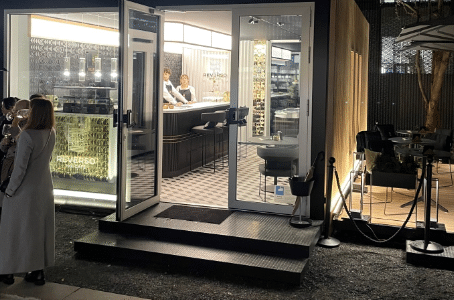 One of the biggest hurdles our team had through the course of this event being prepared for was the coffee stencil Jaeger Lecoultre required. Finding suppliers was the easy part…
…finding a supplier that would print cheap, fast and ACCURATE was a whole different story.
We ended up going through three different suppliers before being able to settle on the third company. 
Issues that came up was inaccurate sizing, machines not printing the stencil well so it made ugly images and flimsy stencils.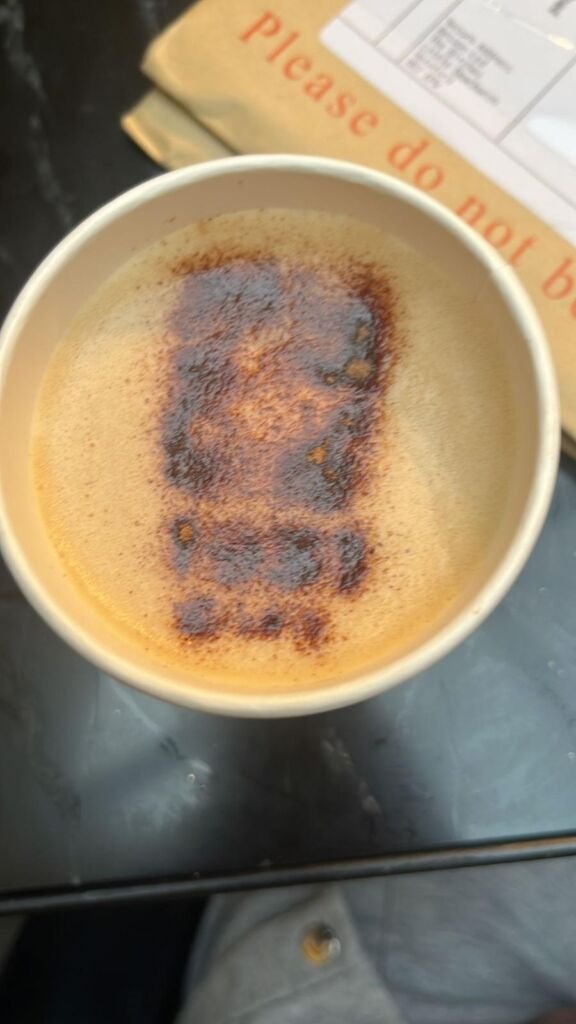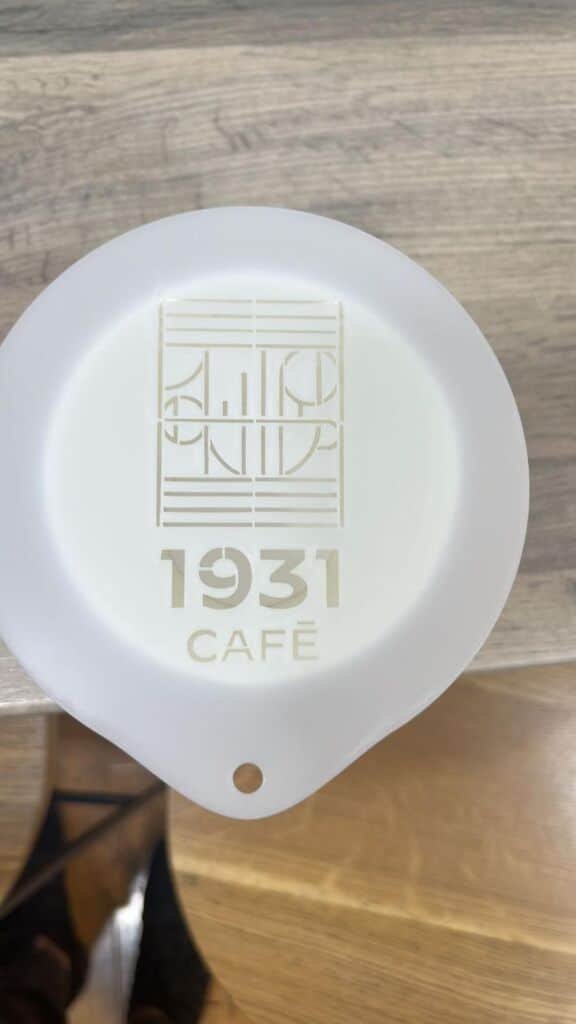 In the end we were able to find a great company that got the right size and printed it so the cocoa would show up properly on drinks, but it was a definite pain trying to solve this.
The final supplier got us stencils that allowed the below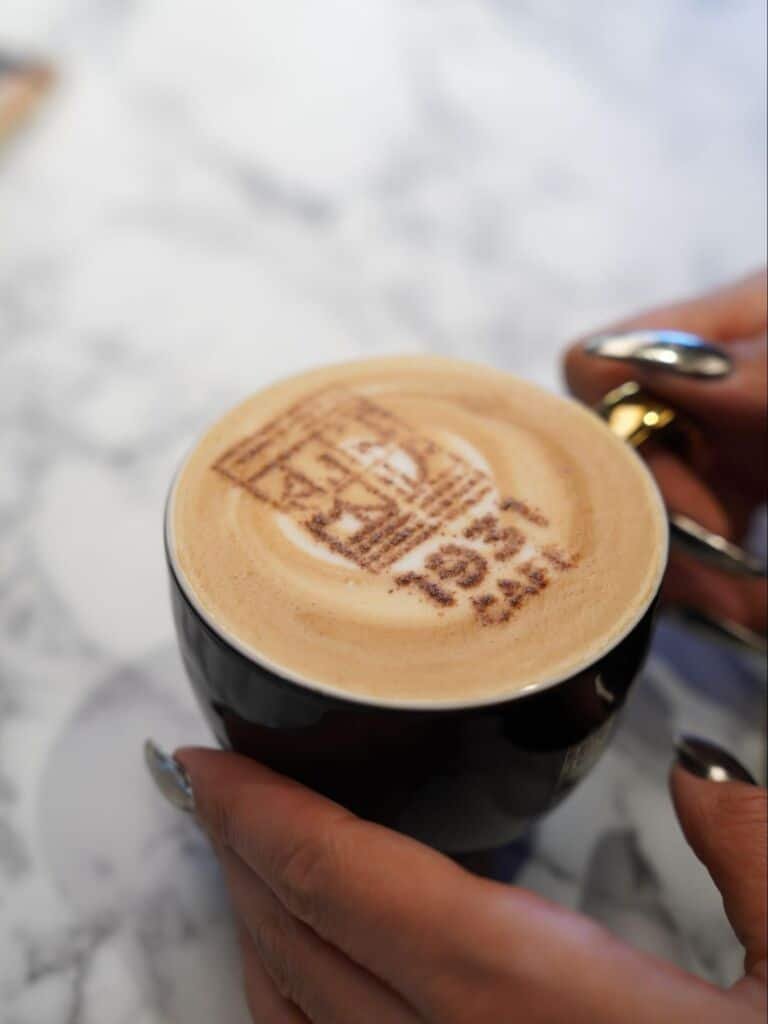 Jaeger Lecoultre was beyond happy with the service we were able to provide for them
We got some great photos and videos of the event and testimonials from the Jaeger Lecoultre team as well.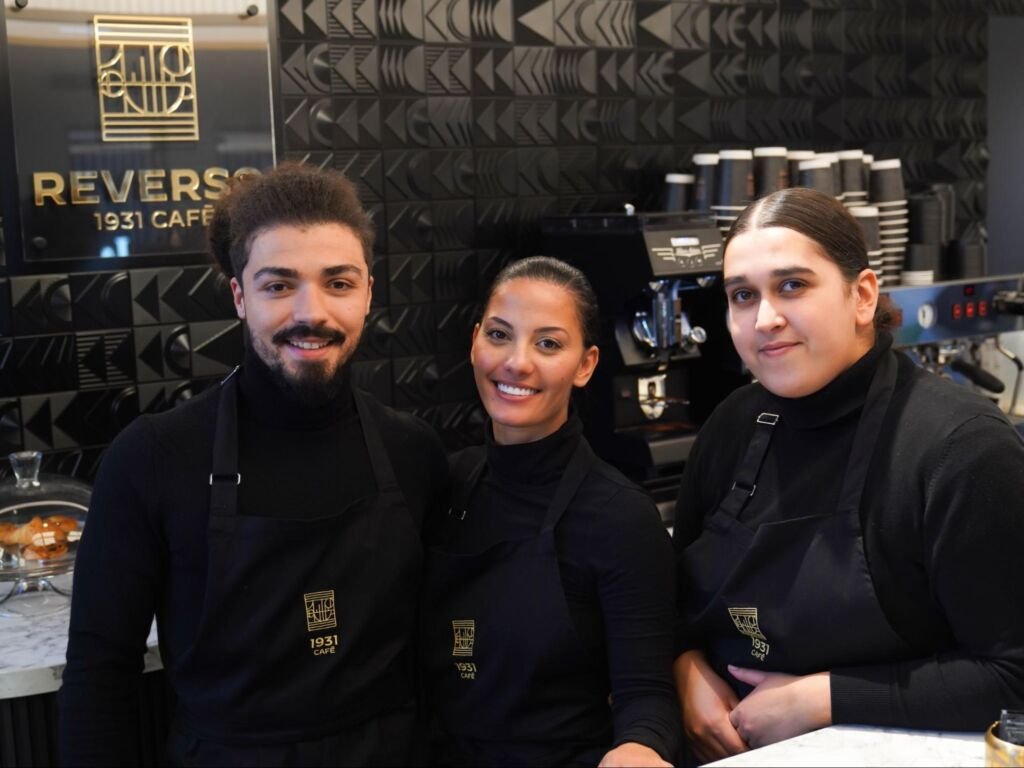 So much so that they left us a great video testimonial AND 5 months later approached us again for another pop up event similar to the event from December.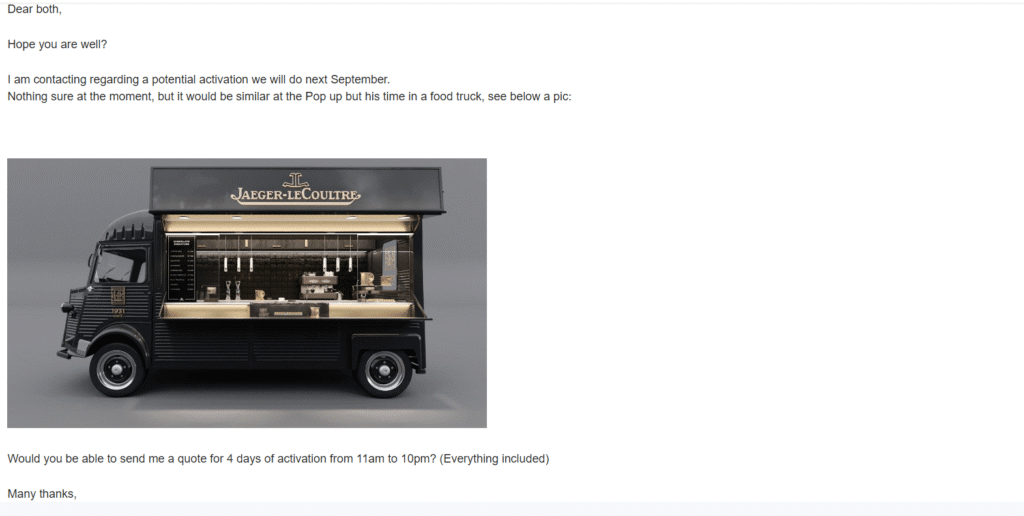 Through the course of the event we served 4,006 cups of coffee. We had budgeted for 2,440 cups of coffee for the entire event and did almost double that.